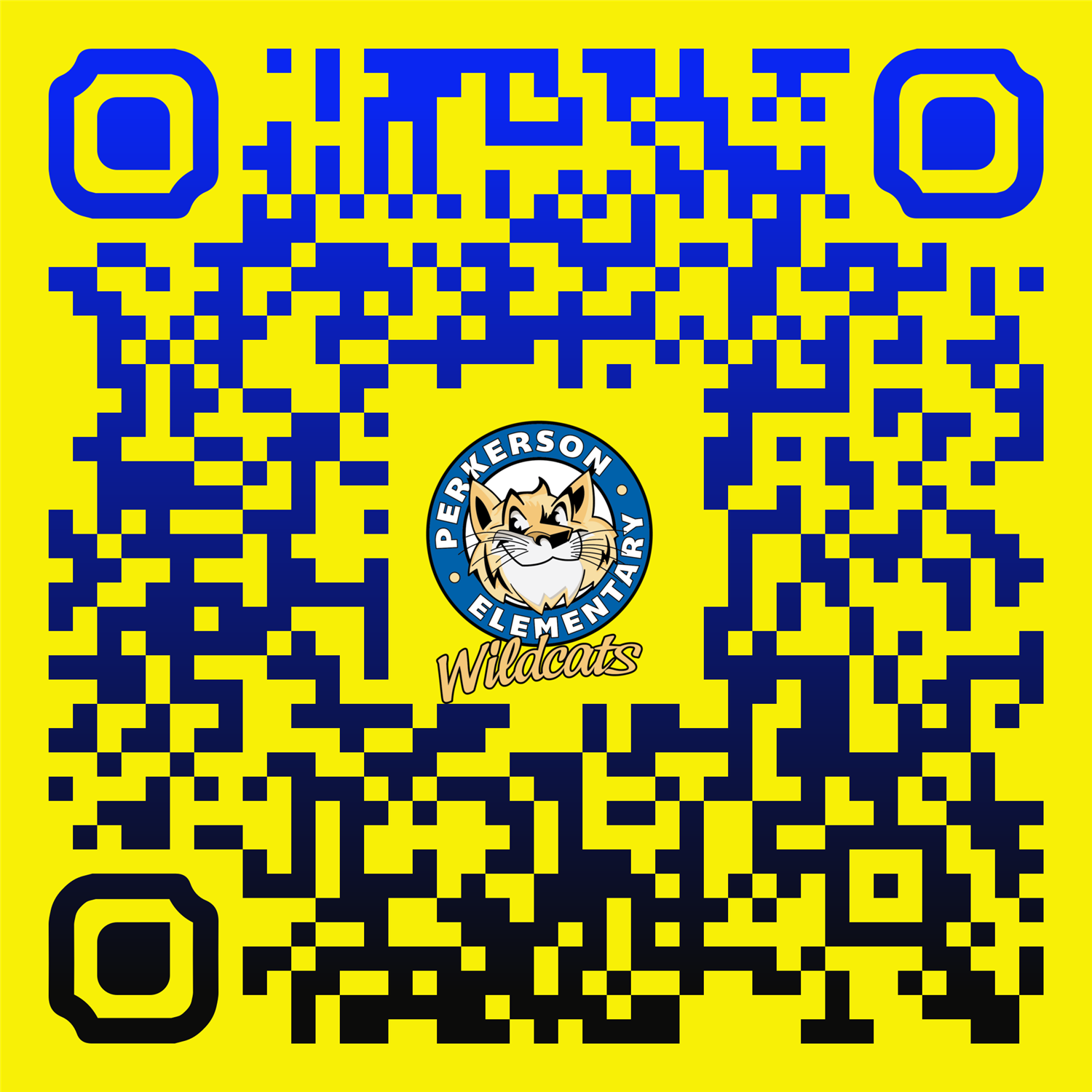 School Registration Made Easy! It's a Wonderful day to be a Wildcat!
Welcome To Perkerson Elementary School!

Summer Registration Information

Parents/ Guardians are able to register their students from 8:00 a.m. to 2:30 p.m. on the following dates:

| | |
| --- | --- |
| M, T, W, Th, and F | July 8-12 |
| M, T, W, and Th | July 15-19 |
| M, T, W, Th, and F | July 22- August 9 |

Registration Requirements

ALL Students:

Lease, mortgage, or deed

AND GA Power bill

Kindergarten and new to APS:

Birth certificate

Social Security card

Ear, eye, and dental form

Immunization Records

Due to CDC Regulations and Atlanta Public Schools guidelines, we will not be registering students face-to-face for the 2020-2021 school year. We all must adhere to the safety guidelines for the protection of your family and the staff here at Perkerson Elementary School. Please see the QR code above. Scan the QR code for easy access to all of the registration information that you need for your child this school year. We are here to help you!
Kindergarten and New Student

Please Note:

All students, Kindergarten - 5th Grades, must live within the T.J. Perkerson School Zone or have been granted a School Choice Transfer from the Office of Student Relations.

KINDERGARTEN:

Please note the following when registering your child for Kindergarten:

Child must be 5 years old on or before September 1st to enroll in Kindergarten.

The following documents are required to register your child for kindergarten in the Atlanta Public School System:

Student Original Certified Birth Certificate
Student Original Social Security Card
Student Georgia Immunization Certificate Record (Form 3231)
Student Vision, Hearing and Dental Form (Form 3300)
New Student Enrollment Form
Current Mortgage Statement/Deed/Lease/Rental Agreement (within 30 days of enrollment)
Current GA Power Bill (within 30 days of enrollment)
Notarized Affidavit of Residency
Valid GA Driver's License or Georgia Identification Card of Parent/Guardian

NEW STUDENT GRADE 1-5:

In addition to the documents listed above, the following documents are required:

Withdrawal paperwork from previous school

Previous school's final report card showing grade placement for the new school year