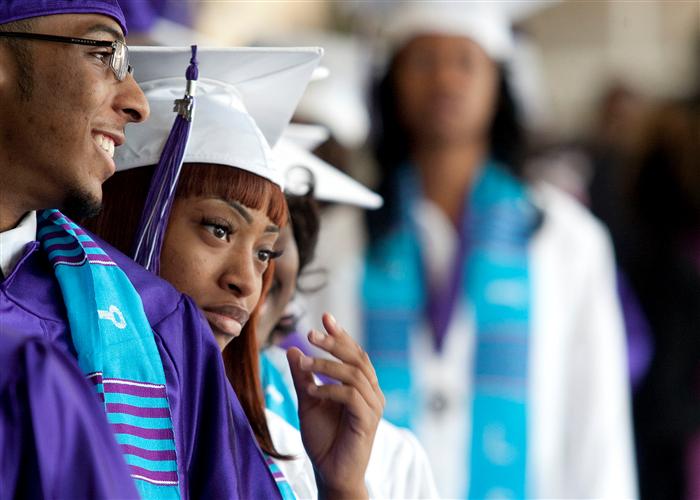 Senior Dues $300.00

Payment Deadlines

1st Payment September 7, 2018 $50.00

2nd Payment October 5, 2018 $75.00

3rd Payment November 9, 2018 $75.00

4th Payment February 11, 2019 $100.00

Itemized Cost – NO A LA CARTE

$20.00 – Portrait Sitting Fee (DOES NOT INCLUDE PORTRAITS)

$35.00 – Senior T-shirt & Hoodie

$75.00 - Yearbook

$100.00 – Senior Activities (tentative)

* Senior Breakfast * Prom Ticket

* Senior Picnic/Luau * Senior Athletic Night

* Senior Gift (to school) * Senior Movie/Game Night

* Old School Field Day * Screen on the Green

* Senior Field Trip (Main Event, Pinstrikes, Sky Zone, etc.)

Events/activities are subject to change

$70.00 – Investiture/Visions/Graduation

* Spirit Hoods * Trophies/Plagues/Awards

* Programs * Music

* Decorations/Florists * Guest Speakers

If final payment is not received by February 8, 2019 a late fee of $50.00 will be attached to your payment.

Payments must be made in the form of cash or money order ONLY if submitting in person. Payments are accepted online South Atlanta High School website (click on school fees, then senior dues). Online payments are subject to processing fees.

Make all payments to your senior sponsors: Coach Jones, Mrs. Thomas, & Mr. Lakhani

*Senior dues can ONLY be paid during Advisory and before or after school to Mrs. Thomas (D130), Coach Jones, or Mr. Lakhani.

Scheduled senior events/activities/items are schedule to be held monthly (subject to change). In order to participate in ANY senior activity, you must either pay your senior dues in full prior by the first payment date or pay according to the above payment plan. Utilizing the payment schedule will guarantee full participation in all senior events/activities/items. Students who do not submit payments per the payment plan will not be allotted to participate in senior events/perks. In order for sponsor to accept senior dues, students must have paid their junior dues in full.

Senior town halls will be held monthly on the 1st Thursday of the month during Advisory.

Cap and gown orders will be accepted during lunch. Seniors must complete a cap and gown order card to ensure their cap and gown size is secure, in addition to a $10.00 deposit. Cap and gown money is paid directly to Herff Jones and NOT to your senior sponsors. Cost of cap and gown is $64.00 plus tax. A deposit of $10.00 must be paid before April 15, 2019; otherwise a $25.00 shipping and handling fee will be added to the cost. Herff Jones will be present during lunch on the first Friday of each month with the exception of January 11, 2019 and April 12, 2019. Payments can also be made online via www.highschool.herffjones.com. Please ensure to locate school and set up account.

Senior portraits were taken during the summer; however make-up dates will be on November 7 & 8, 2019. *subject to change*

In order to be eligible for graduation activities you must meet the following requirements:

Junior Dues Paid – Ms. Harrington-Lewis

Senior Dues Paid – Coach Jones, Mrs. Thomas, or Mr. Lakhani

Community Service Completed – assigned counselor

Textbooks - Teacher that sign out the book

Media Center Books –Mrs. Miles.

JROTC –JROTC department chair

Athletics- Respective Coach/Sponsor/Teacher

Band –Band Department (Mr. Lane)

Senior Clearance Form Completed – assigned counselor

No discipline referrals during graduation/senior activities – Dr. Ford & Mr. Braziel

If you fail to complete any of the above listed items you will NOT be able to participate in Graduation activities.

---

The South Atlanta High School Prom will take place on Friday, April 26, 2019. Prom will be at the Foundry at Puritan Mill beginning at 7:00 PM and ending at 11:00 PM. Appropriate clothing must be worn to Prom but formal clothing is not necessary. No T-shirts, shorts, hats, or torn clothing will be allowed. The Grand March will take place at 8:30 PM. Anyone leaving Prom will not be allowed to return.

The purpose of this letter is to inform both parents and students that school attendance is mandatory to participate in prom activities. Beginning January 7, 2019, students with 10 or more absences will not be allowed to participate in the 2018-2019 South Atlanta High School prom.

Parents, we hope students are encouraged to attend Prom to enjoy one of the special events of their high school years. If you have any questions feel free to call the Junior/Senior office at 404-802-5060.