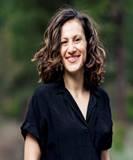 Phone:
Email:
Degrees and Certifications:
Miss

Lindsey Sanborn

Lindsey joins Atlanta Public Schools as the Data Strategist for the Office of Innovation, within the Department of Innovation Improvement and Redesign. She is committed to continuously improving educational opportunities for students in a way that leverages students', families', and teachers' voices while ensuring equitable outcomes.

Prior to joining APS, Lindsey worked as a Data and Analytics associate for Springboard Collaborative. Springboard Collaborative is a family engagement non-profit that focuses on closing the gap between home and school to drive reading growth. In that role, she valued the opportunity to work with school districts across the country, to ensure the goal of meeting the needs of students, families, and teachers was achieved.

Lindsey began her career in education as a 4th and 5th-grade inclusion teacher in Las Vegas, Nevada, and then in Aiea, Hawai'i. It was during that time, she had the opportunity to partner with her students along with their families to cultivate inclusive, engaging, and Liberatory learning environments. In the classroom, she experienced the power of building student capacity to drive their own learning. Lindsey holds a B.A in Political Science from Johns Hopkins University, an M.Ed. in Curriculum and Instruction from the University of Nevada, Las Vegas, and an M.Ed. in Education Policy and Management from the Harvard Graduate School of Education.

In her free time, Lindsey loves to travel, run long distances (including training her newly adopted greyhound how to run longer than a sprint), find the best donut, and learn Danish to communicate with her 1-year-old niece.

Both individuals have hit the ground running and are already making significant contributions to our continuous improvement work. If you see either of these individuals around the CLL, please say hello and let them know we are thrilled to have them on the team!