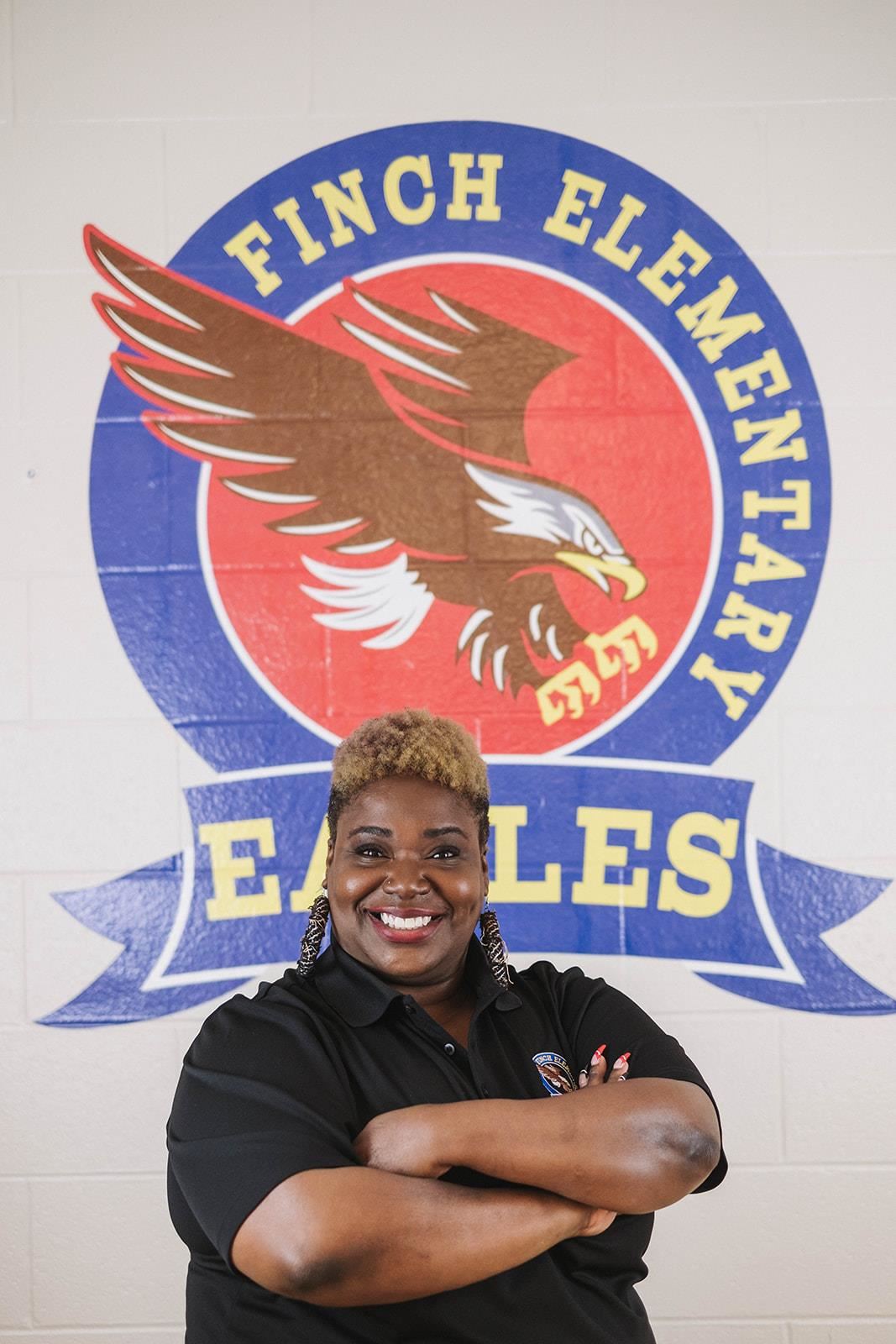 Phone: 404-802-4000
Email:
Degrees and Certifications:
Ms.

Shekeva Phillips

Ms. Phillips is a native of Atlanta, GA. She attended Beecher Hills Elementary, Southwest Middle, and North Atlanta High School. She was a part of the North Atlanta Performing Arts Program. She still loves to sing and sometimes sings in weddings. Her favorite teacher was her 11th and 12 grade English teacher, Ms. Diana Wright. They are still very close. Ms. Phillip's kids call her GG.

Ms. Phillips has 2 kids, Laila and Luke. Laila started high school at 12 years old. She graduated this year from the Carver Early College Program. Luke was born in Abu Dhabi. He is 7 years old and will be going to school in America for the first time. Laila is a great baker and Luke loves to swim. They both speak Arabic.

Laila and Luke learned Arabic because we lived in the United Arab Emirates. It took her 1 ½ hour to drive to Dubai from her home in Abu Dhabi. She lived there for 10 years. Laila lived there for 6 years and Luke lived there for 7 years. We really loved living there. The tallest building in the world, Burj Khalifa is there. The world's fastest indoor roller coaster, The Formula Rossa at Ferrari World Indoor Amusement Park, is also in the UAE. Living there was amazing, but there is no place like home.

Ms. Phillips is so very glad to be back in Atlanta! Being with her family and friends makes her heart overflow with joy. She feels like she is starting a new adventure. Do you know what makes this adventure even better? Joining the William M. Finch Family. She is so excited about this school year!

Her philosophy is: "We are continuing this virtual escapade together, proving that it does not matter if the opportunity is concrete or abstract..greatness is always a possibility."