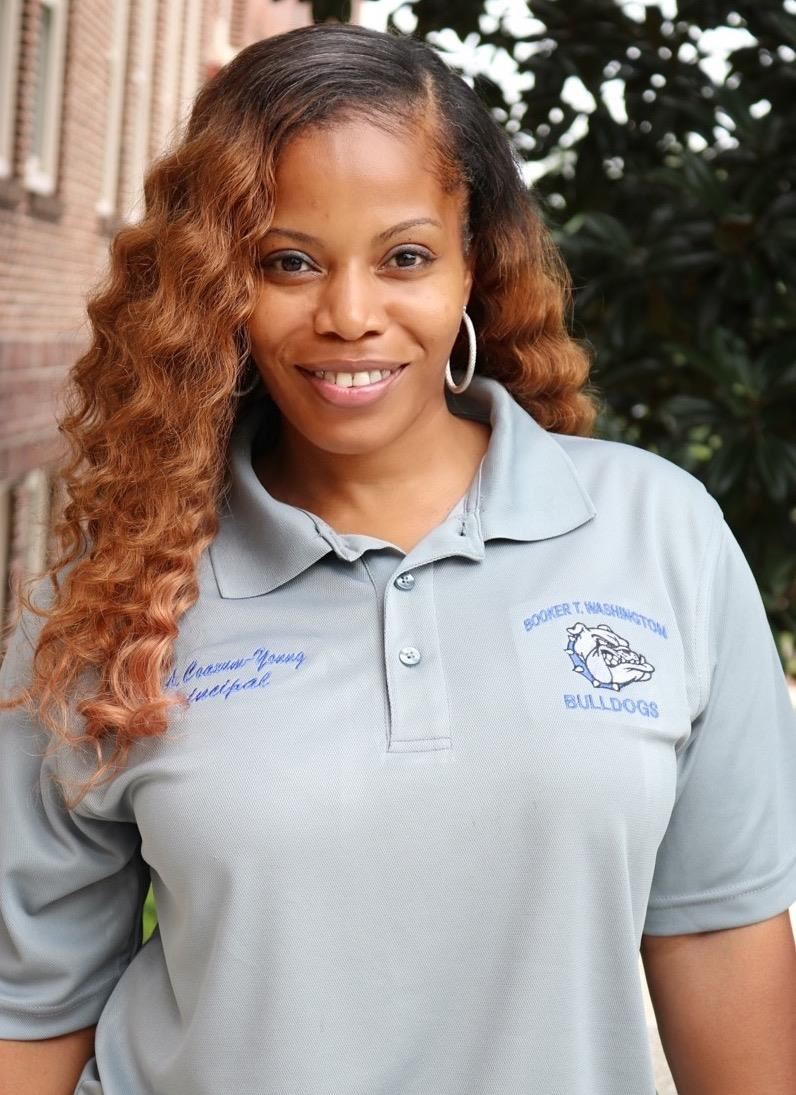 Phone: 404-802-4642
Email:
Degrees and Certifications:
Dr.

Angela Coaxum-Young

I began my educational studies at (the Great) Bethune-Cookman University, receiving a Bachelor of Arts in Sociology. I also possess a Master's in Education from Nova Southeastern University; a Specialist Credential in Educational Leadership from Georgia College and State University and a Doctorate of Education from Georgia Southern University. During my 16 year tenure in the field of education, I've worked at various levels to include, Middle School Social Studies Teacher, High School Social Studies Interrelated Teacher, Director of Student Support, Academy Coordinator and Assistant Principal. All of these roles prepared me for my most coveted role to date: Principal of Booker T. Washington High School! I'm a military wife and a mom to four amazing future world changers! I stand ready to meet you, to serve you and to inspire greatness in the students you and I both hold dear to our hearts. Here's to a great year with limitless possibilities! Much Love, Angela S. Coaxum-Young, Ed.D Principal Booker T. Washington High School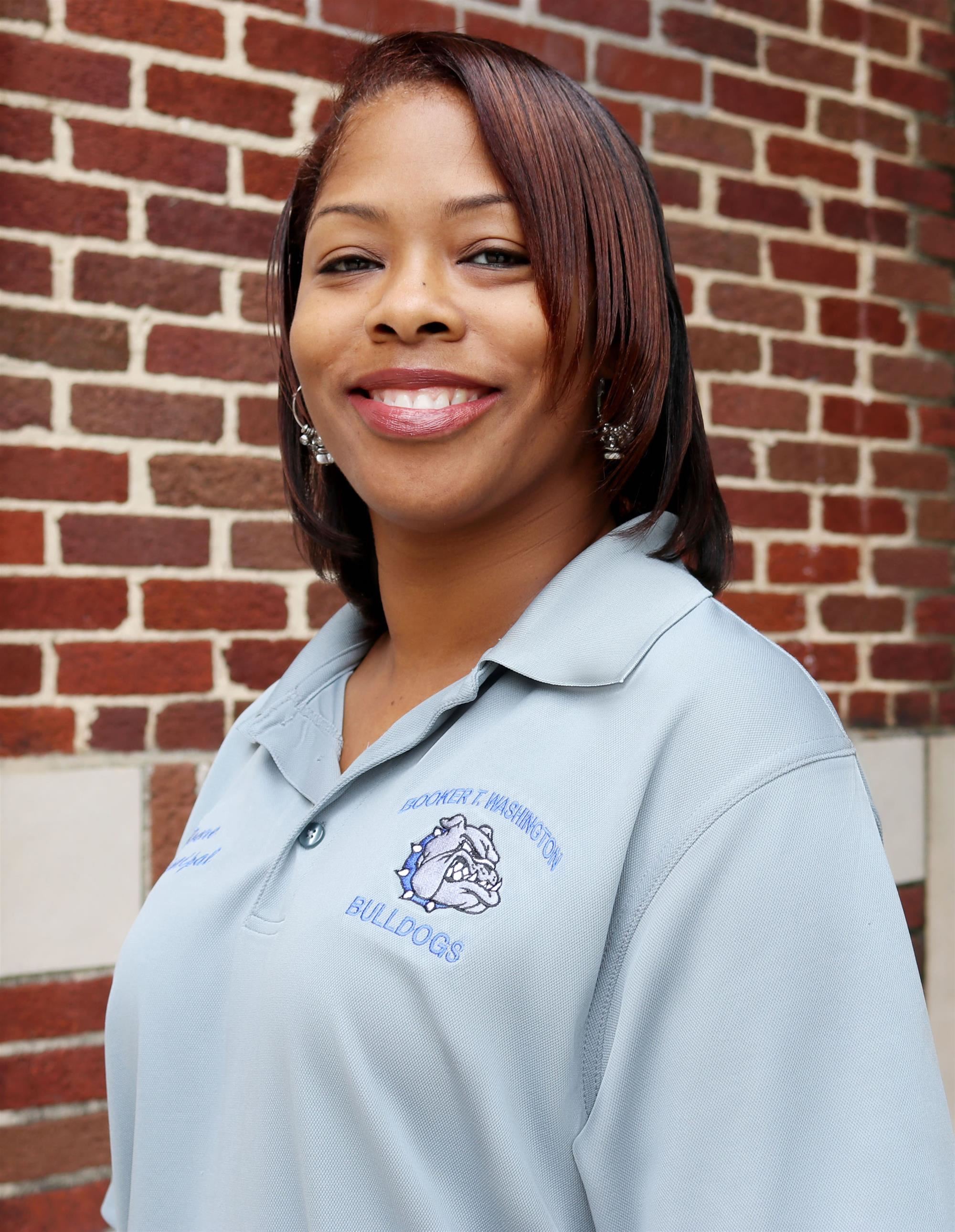 Phone: 404-802-4669
Email:
Degrees and Certifications:
Ms.

Kimberly Moore

Greetings,

It is truly an honor to serve as an Assistant Principal at the historical Booker T. Washington High School. I began my educational career here after graduating from Spelman College with a degree in Political Science with a minor in Secondary Education and before going on to obtain Master's and Educational Specialist degrees in Educational Leadership from the University of West Georgia.

As a twenty-three year veteran of the Atlanta Public School System, I am proud to say that I have worked all twenty three years at Booker T. Washington High School. I began working in the Main Office as an hourly receptionist before beginning my teaching career in the social studies department and becoming Department Chairperson. Soon after, I was named a Teaching and Learning Specialist and then Design Team Leader for the transition to small schools. I served as an Instructional Coach in the small school setting before the transition back to one comprehensive school. During my tenure at Washington High School, I have worked with a variety of clubs, organizations, and activities and served in a number of leadership roles.

Each successive year at Washington has proved to be more intriguing than the one before. I operate each day with the desire to empower students to "Move on from this historical institution of learning better prepared to serve your family, community and the world."

I eagerly look forward to all that the upcoming school year will bring.

Kimberly Moore
Phone: 404-802-4661
Email:
Degrees and Certifications:
Mr.

Robert Clark

I will be entering my 5th year, as Assistant Principal, at Booker T. Washington High School. I have been with APS since 2005 and since that time I have provided a quality education to all of student, regardless of their background or race. My successes as an Assistant Principal are a testament to my dedication and commitment in ensuring all students, wherever I am, become productive, "global" citizens by becoming college and career ready. My work has focused on providing our urban youth with experiences that expand their minds and give them the foundation they need to be successful anywhere they go in life. As Assistant Principal at Booker T. Washington High School, I will continue to do the work many others run away from.

I taught Spanish at the middle and high school level for several years in Brooklyn, NY and APS. I am originally from Hoboken, NJ; married with one son (4 going on 40).

#thepowerhouseonwhitehouse!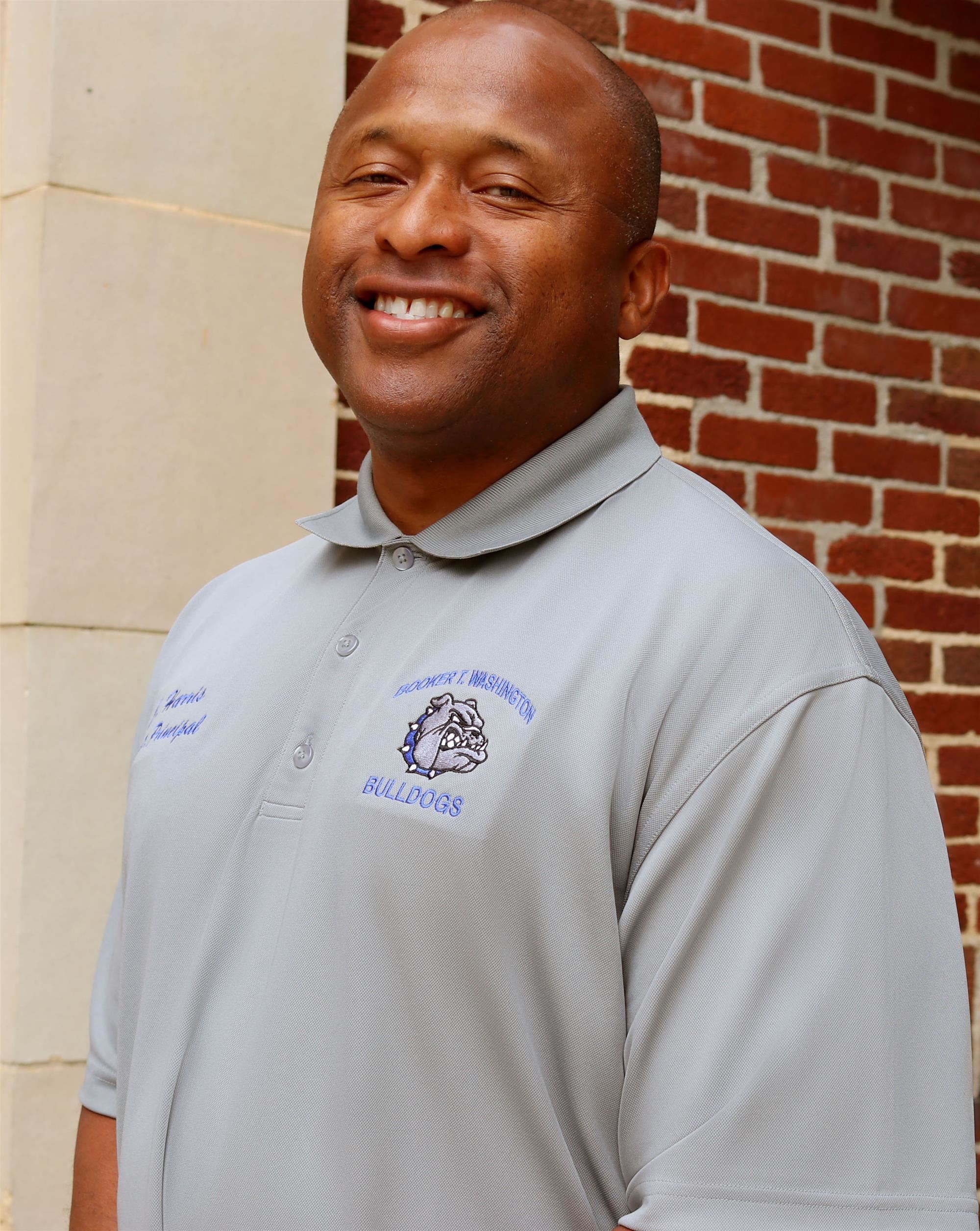 Phone: 404-802-4633
Email:
Degrees and Certifications:
Mr.

Joseph Harris

It is with honor that I serve as an administrator here at Washington High School. I am a family man with a wife and three children. I was born in Brooklyn NY and primarily raised in New Haven, CT. I came to Georgia to attend Morehouse College in 1988 and later started my career in education as a History teacher in Atlanta Public Schools in 1993. I later furthered my education in Cambridge, MA and obtained a Master's degree in Educational Leadership. It has now been 25 years since I came on board with Atlanta Public Schools, and yes, it has certainly been a journey. This journey is one for which I am forever thankful given the lives that I've touched and the lessons I've learned. Martin Luther King Jr. once said, "The greatest among you will be a servant to all". It is in this vein that I strive daily to be a positive role model for our children and create and promote a learning environment that is conducive to student achievement.