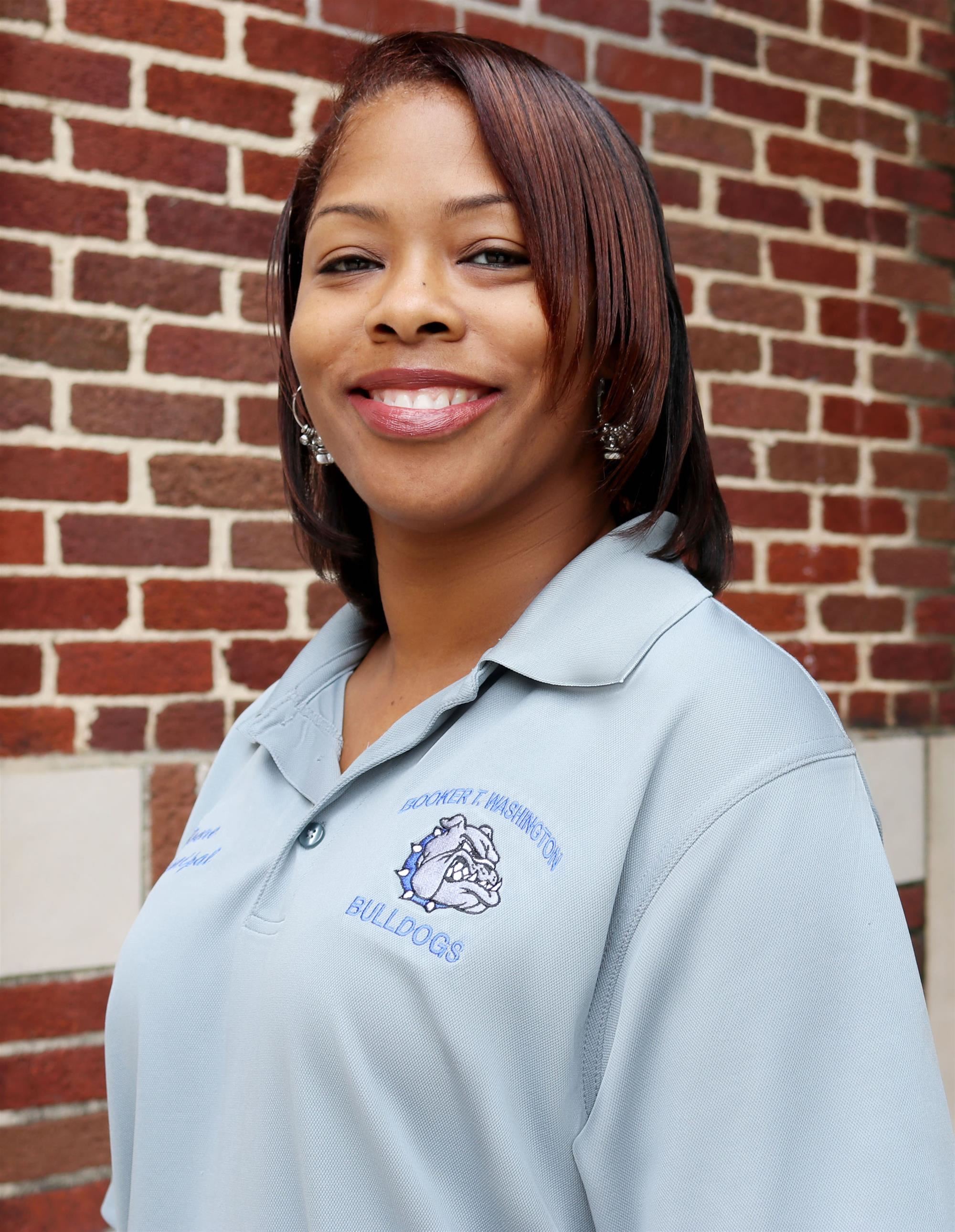 Phone: 404-802-4669
Email:
Degrees and Certifications:
Ms.

Kimberly Moore, Assistant Principal

Greetings,

It is truly an honor to serve as an Assistant Principal at the historical Booker T. Washington High School. I began my educational career here after graduating from Spelman College with a degree in Political Science with a minor in Secondary Education and before going on to obtain Master's and Educational Specialist degrees in Educational Leadership from the University of West Georgia.

As a twenty-three year veteran of the Atlanta Public School System, I am proud to say that I have worked all twenty three years at Booker T. Washington High School. I began working in the Main Office as an hourly receptionist before beginning my teaching career in the social studies department and becoming Department Chairperson. Soon after, I was named a Teaching and Learning Specialist and then Design Team Leader for the transition to small schools. I served as an Instructional Coach in the small school setting before the transition back to one comprehensive school. During my tenure at Washington High School, I have worked with a variety of clubs, organizations, and activities and served in a number of leadership roles.

Each successive year at Washington has proved to be more intriguing than the one before. I operate each day with the desire to empower students to "Move on from this historical institution of learning better prepared to serve your family, community and the world."

I eagerly look forward to all that the upcoming school year will bring.

Kimberly Moore
Phone:
Email:
Degrees and Certifications:
Ms.

Monique Watson

Monique Watson is a dedicated and goal-driven educator and community

leader. Through her heart work for our youth, she has made a commitment to better her community through the youth she inspires daily. Ms. Watson is a native of Chesapeake, Virginia. Her educational development began as a graduate of Spelman College in Atlanta Georgia where she earned a Bachelor of Science Degree in Mathematics. She received her Master of Teaching Degree in Mathematics Education and Educational Leadership certificate in school administration from Georgia State University. Currently, she is pursuing her doctoral degree from Mercer University in Curriculum and Instruction.

Professionally, Ms. Watson began her career in Atlanta Public Schools as a mathematics teacher at Frederick Douglass High School. While at FDHS, she was awarded Teacher of the Year, member of the Superintendent Teacher Advisory board, STEAM lead teacher, and served as a Veteran Teacher Mentor for first-year teachers in Atlanta Public Schools. She continued her professional journey as a mathematics Instructional Coach in Dekalb and Atlanta Public Schools. New Opportunities have led her back to the Westside of Atlanta as an Assistant Principal at the historic Booker T. Washington High School.

It is Ms. Watson's belief that great schools are a product of staff, students, parents, and the community working together for the success of students, which is attained when EVERY student is empowered. Ms. Watson embraces a passionate belief that education is the most powerful

weapon in which you can use to change the world. Success does not rest solely on where you begin in life, but is achieved by how each of us maximizes our talents and pursues our purpose. Ms. Watson's ultimate aim is in serving, supporting, and educating our students, future leaders, and self.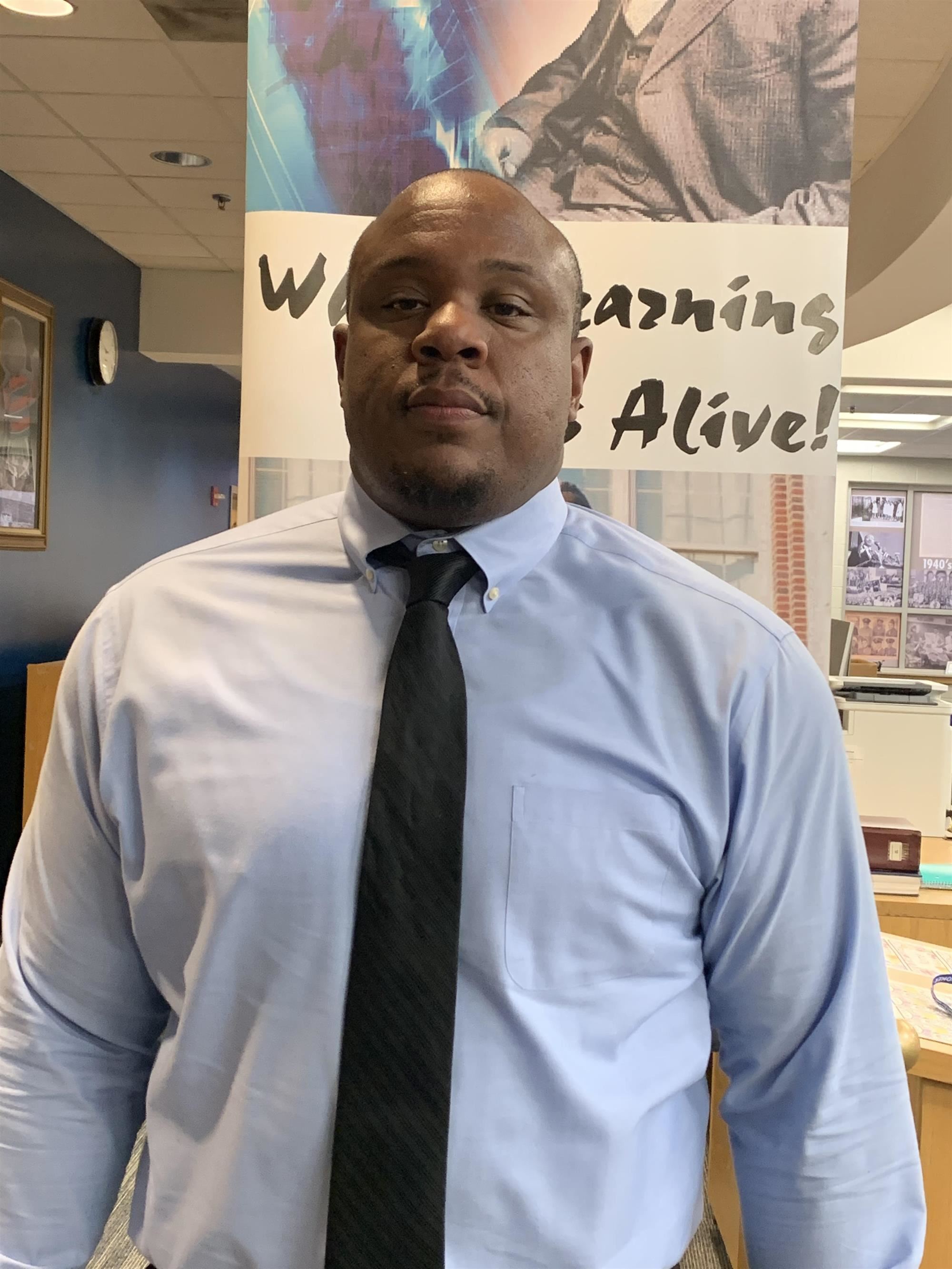 Phone:
Email:
Degrees and Certifications:
Mr.

Broderick Jones

My name is Broderick Jones, and I am the 9th grade Assistant Principal here at THEE Booker. Taliaferro Washington High School.

I am a native of Atlanta, Georgia. I attended Redan High School where I excelled in both sports and academics. I then attended the University of Mississippi as a student-athlete playing football. At the conclusion of my football career, I decided to continue my education. I have obtained three Master's degrees: Public Administration - MPA, Teaching - M.A.T., and M.Ed. Leadership. I am an alumnus of Savannah State University, Mercer University and Clark Atlanta University.

I will strive to keep the rich history of academic excellence going while in my tenure here.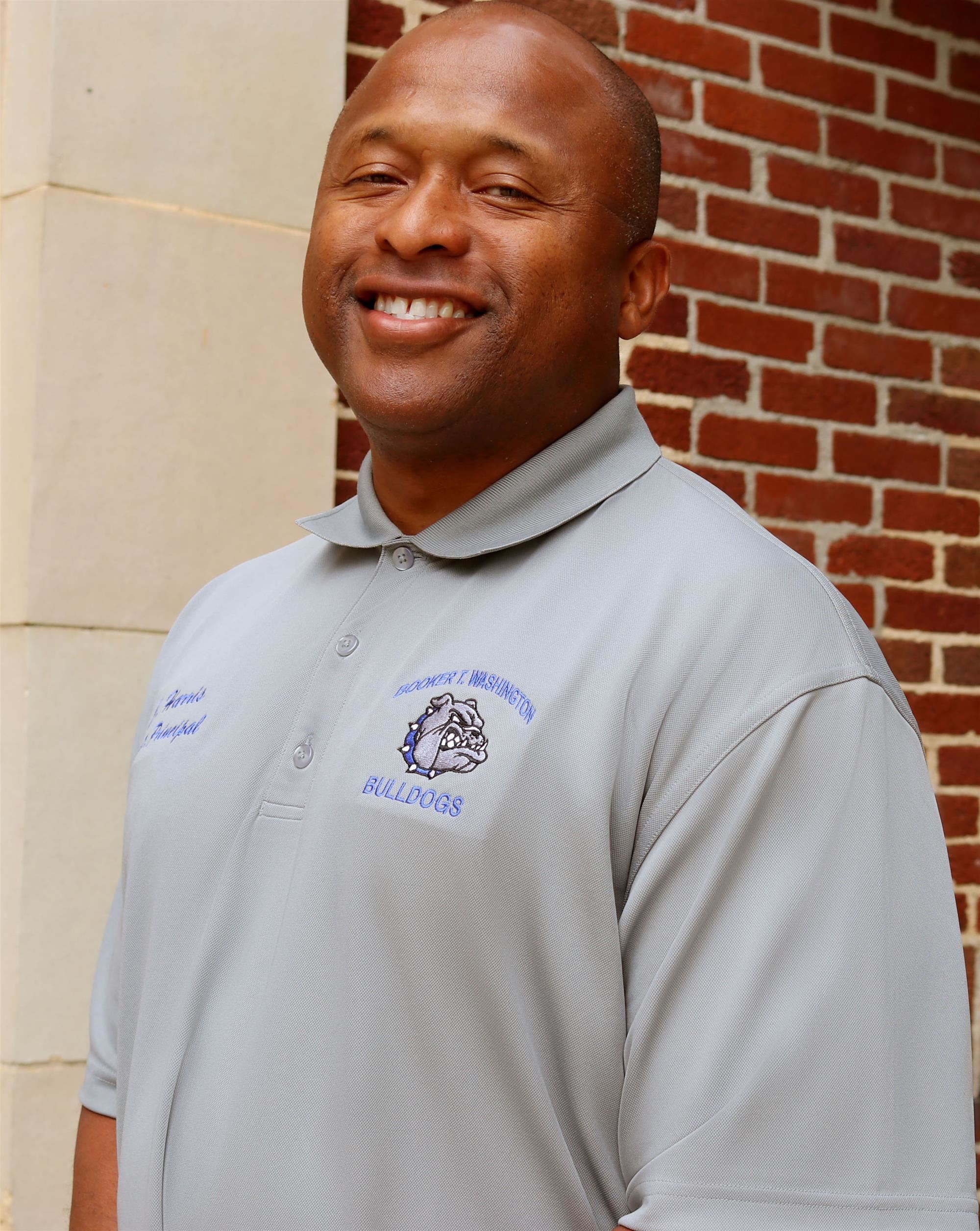 Phone: 404-802-4633
Email:
Degrees and Certifications:
Mr.

Joseph Harris, Assistant Principal

It is with honor that I serve as an administrator here at Washington High School. I am a family man with a wife and three children. I was born in Brooklyn NY and primarily raised in New Haven, CT. I came to Georgia to attend Morehouse College in 1988 and later started my career in education as a History teacher in Atlanta Public Schools in 1993. I later furthered my education in Cambridge, MA and obtained a Master's degree in Educational Leadership. It has now been 25 years since I came on board with Atlanta Public Schools, and yes, it has certainly been a journey. This journey is one for which I am forever thankful given the lives that I've touched and the lessons I've learned. Martin Luther King Jr. once said, "The greatest among you will be a servant to all". It is in this vein that I strive daily to be a positive role model for our children and create and promote a learning environment that is conducive to student achievement.