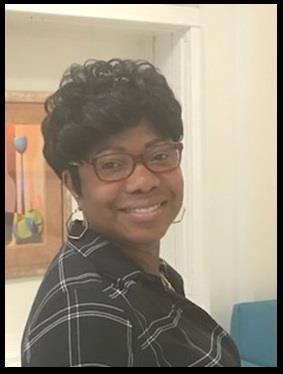 Phone:
Email:
Degrees and Certifications:
Dr.

Clara Nosegbe-Okoka

Assistant Principal

Email: cnokoka@atlanta.k12.ga.us

Phone: (404) 802-5815
Dr. Clara Nosegbe Okoka is currently an assistant Principal at one of APS finest high schools, Phoenix Academy. She received a Bachelor of Science in Mathematics and Computer Science from Southern University in 1990, a Masters of Arts in Mathematics Education from the University of Northern Iowa in 1994 and a Ph.D. in Mathematics and Science Education from Indiana University in 2000.

Prior to joining the APS family, Dr. Okoka taught at Georgia State University for 7 years, taught in Bloomington Indiana, New Orleans Louisiana, and Cedar Falls Iowa. She has taught mathematics at elementary, middle, high and collegiate levels. She has successfully implemented several grants funded by the Eisenhower Higher Education Act and the Improving Teacher Quality Grant Program as well as from the 21st Century Community Learning Centers (CCLC) Grant Program. Her work focuses on teacher content and pedagogical knowledge and the impact on student achievement. Dr. Okoka has 26 years of teaching experience in K-16 and has collaborated with several Georgia counties educators on different projects. She has presented papers, talks, and workshops at the local, state and national levels.

Her educational mission is to help every student improve the skills needed for success in life, and to bring to awareness in teachers a critical piece of educating children in a way that will allow them to act with thoughtfulness and to become successful in today's society.

She believes in creating and maintaining high level of instruction that ensure all students will successfully acquire the knowledge, skills and values necessary for success in post-secondary education.

Dr. Okoka is married with three children. Her children keep her grounded in this ever busy world. She enjoys watching them revolutionize into their own individuals.