Your Guidance Counselor (A-M)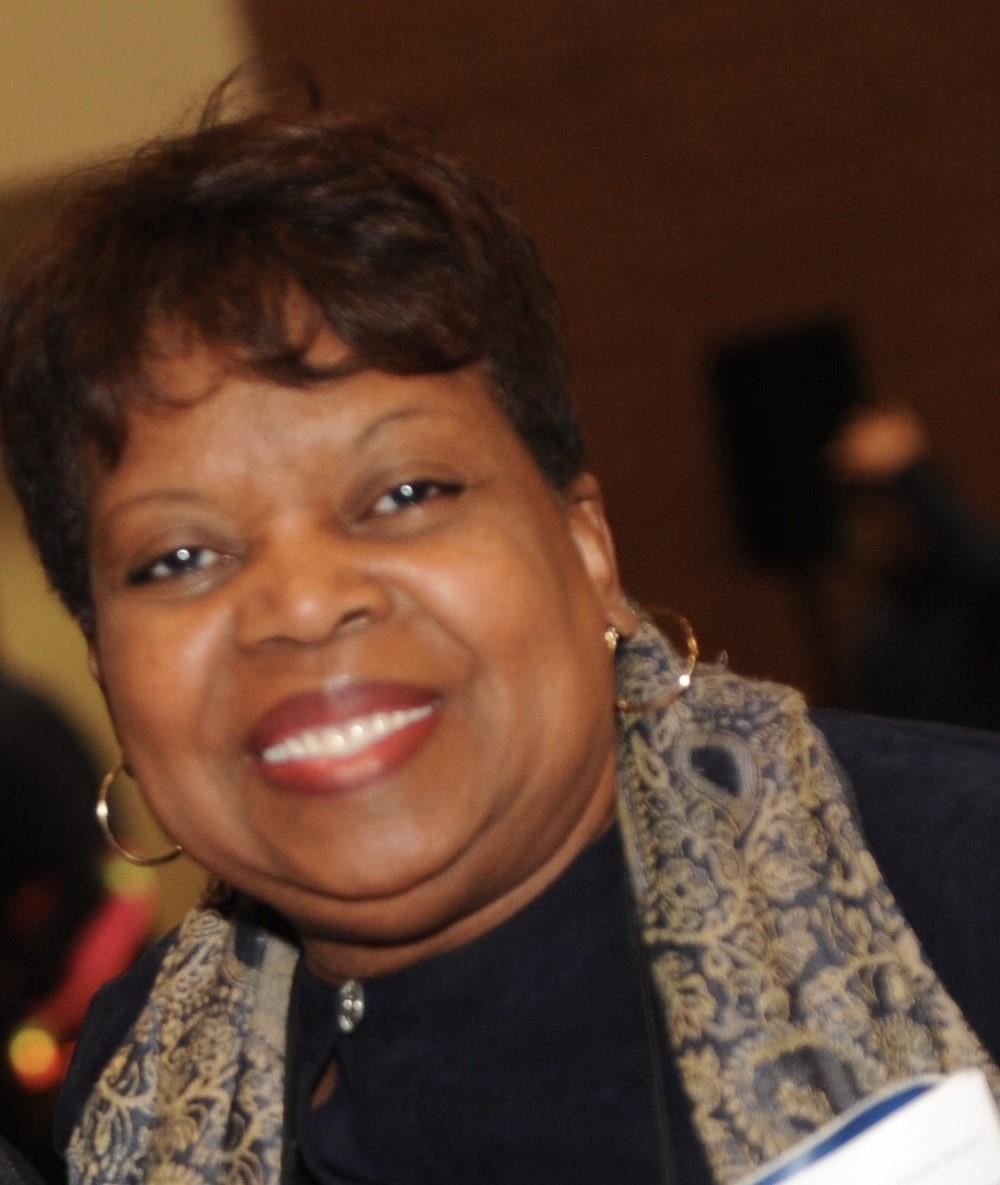 Phone: 404-802-5800
Email:
Degrees and Certifications:
Mrs.

Gwendolyn Carter

Mrs. Gwendolyn Carter is our School Counselor who has been with Atlanta Public Schools since 1994. She provides academic, personal, and career counseling with the students at Phoenix Academy. She works collaboratively with support personnel, teachers, administrative team, parents, guardians, valued community partners, and stakeholders. Counselor Carter is a professional school advocate who provides support to maximize student potential and academic achievement. She believes in the Atlanta Public School's Mission Statement: With a caring culture of trust and collaboration, every student will graduate ready for college and career.

She completed both her Bachelors of Science in Biology Education [1981] and Masters of Education in School Guidance Counseling [1982] from Tuskegee University, Tuskegee, Alabama. She holds her Educational Leadership in Supervision and Administrative Leadership [June 2004] from Georgia State University, Atlanta, Georgia. Mrs. Carter served as a counselor with the Upward Bound, Special Services, and Trio Programs at Clark Atlanta University. She also worked as an Educational Consultant for 7 years for Jostens Learning Cooperation.
Mrs. Carter's Virtual Office
Your Guidance Counselor (N-Z)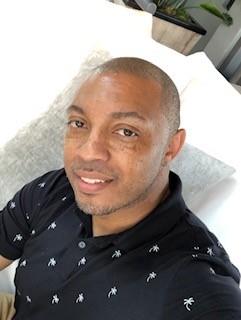 Phone: 678-856-7621
Email:
Degrees and Certifications:
Dr.

Terry Curry

Greetings,

My name is Terry D. Curry and I'm a Guidance Counselor for Phoenix Academy. Formerly, I facilitated all literature courses from 9th-12th grade Literature, including SAT prep. Now I am happy to serve you in helping your reach your goal of graduation!

I am a native of Munford, Alabama. I am a graduate of Jacksonville State University with a B. A. in English and a M.S. in Criminal Justice. I am also a graduate of Argosy University(Sarasota) with a Ed. S in School Counseling. In 2008, I received a Doctorate of Sacred Music from ABGM Alliance and Seminary Brooklyn, NY.

I was the 2019-2020 Teacher of the Year for Phoenix Academy(West).

I am approaching my 18th year in education. The success of our students, staff and stakeholders,in every area of their lives, is what drives me to do what I do to contribute.

Contact Information: tdcurry@apsk12.org/ 678-856-7621
Announcements
The University System of Georgia (USG) will waive test score requirements for Spring, Summer and Fall 2021 admission due to uncertainty about the scheduling of SAT/ACT testing during the COVID-19 pandemic.

USG made the decision after monitoring testing availability during the spring and summer, when multiple test date cancellations caused limited testing availability and negatively impacted students. This temporary adjustment will allow students to apply for Spring, Summer and Fall 2021 admission without submitting ACT or SAT scores. Students must still meet all other admission requirements, and must meet adjusted minimum grade point average eligibility thresholds for admission to each USG sector. Students who have SAT/ACT scores may still submit them.

Dear Seniors,

Admission Roundtables begin this week! The college representatives joining us for these programs look forward to engaging with you and will be sharing important information you will need for the 2020-21 application cycle. During the program, you will rotate to every college and will have ample time to ask your questions.

To sign up, click here. Remember, to attend any of the evening sessions, you must register.

If you have any questions, please email me directly.

---

Admission Roundtables Schedule

the programs is from 7:00 pm—9:15 pm

Tuesday, September 15-Historically Black Colleges and Universities Hampton University, Howard University, Morehouse College, North Carolina A&T, Spelman College, Xavier University

Thursday, September 17-Georgia Night-Part I Berry College, Georgia College, Georgia State University, University of Georgia

Apply for SOLVE (Supporting Onsite Learning for Virtual Education) Scholarship

Purpose: Provide scholarships for families with students enrolled in a Georgia public school system offering only a virtual learning model. Scholarships support working families for children ages 5-12 (grades kindergarten and up) by paying for care, supervision and support during the school day while students are engaged in virtual learning.

Basics:


SOLVE will provide financial assistance to qualifying families in the form of a "SOLVE Scholarship."
Scholarships are awarded to families who meet income and approved activity requirements and have a child(ren) enrolled in a school system offering only a virtual learning model.
SOLVE Scholarships can be used at licensed child care learning programs, family child care learning homes, and providers with an approved day camp exemption.
The scholarship will be good for three months but may be extended if the school system continues to offer only a virtual learning model.
Families may receive a SOLVE Scholarship for any eligible child.



Family Eligibility and Application:


Students must attend a school system offering only a virtual learning model and be between 5 and 12 years of age.
Family income may not exceed 85% of the state median income (SMI) found at the following link:

http://www.decal.ga.gov/documents/attachments/SOLVE_EligibilityRequirements.pdf.

Parents must meet approved activity criteria. Approved criteria include working, attending school, or a combination of the two.
SOLVE Scholarships do not require the family to pay a family fee. Providers will be reimbursed at current CAPS rates. However, providers may charge families the difference between the SOLVE Scholarship rate and the provider's stated rate.
Children will not be able to hold a CAPS Scholarship and SOLVE Scholarship at the same time. DECAL will work with families of children eligible for both scholarships to ensure a seamless transition if needed.



Additional Information:


DECAL will add resources about SOLVE Scholarships at http://decal.ga.gov/caps/solve.aspx
A list of school systems only offering a virtual learning model will be updated daily.



Funding and Administration:


The program is part of the Governor's Emergency Education Relief (GEER) funding allocated to Georgia through the CARES Act and is in response to the COVID-19 Public Health Emergency.
SOLVE is administered by the Childcare and Parent Services (CAPS) program located within the Georgia Department of Early Care and Learning (DECAL).

This is a friendly reminder! The Office of Family Engagement is gearing up for our Fall Virtual Parent Professional Learnings! Please find below the session titles, dates and times as well as the links to register. Please see the flyers in English and Spanish to share with families, colleagues and the community!

1. Thursday, September 3, 2020 – 5:00 pm – 6:00 pm- Creating a Safe Space for Virtual Learning at Home- Dr. Jillian Whatley- Georgia State University CLICK HERE TO REGISTER

2. Thursday, September 17, 2020—5:00 pm – 6:00 pm -The Building Blocks of Safety in Online Environments- Jessica Pater- Parkview Hospital CLICK HERE TO REGISTER

3. Thursday, October 8, 2020- 5:00 pm – 6:00 pm- The Importance of Self Care- Nzinga Benton- Atlanta Public Schools CLICK HERE TO REGISTER

4. Thursday, December 3, 2020-5:00 pm – 6:00 pm – Engaging Family Activities for the Holidays- Tesha Byers and Rahkal Shelton- Atlanta Public Schools CLICK HERE TO REGISTER

FLYERS in English and Spanish

Virtual Parent Professional Learning flyer-English
College Xpress Scholarships
$1,000 Last-Chance Summer Scholarship Contest!
Deadline: August 31
How to enter: Answer one question: With summer ending and school about to begin, what's one thing you did this summer to jump-start your college search?

Enter now: https://t.co/IPJ0wbZMW5 pic.twitter.com/kjYRRv7i4m

— CollegeXpress (@CollegeXpress) August 2, 2021