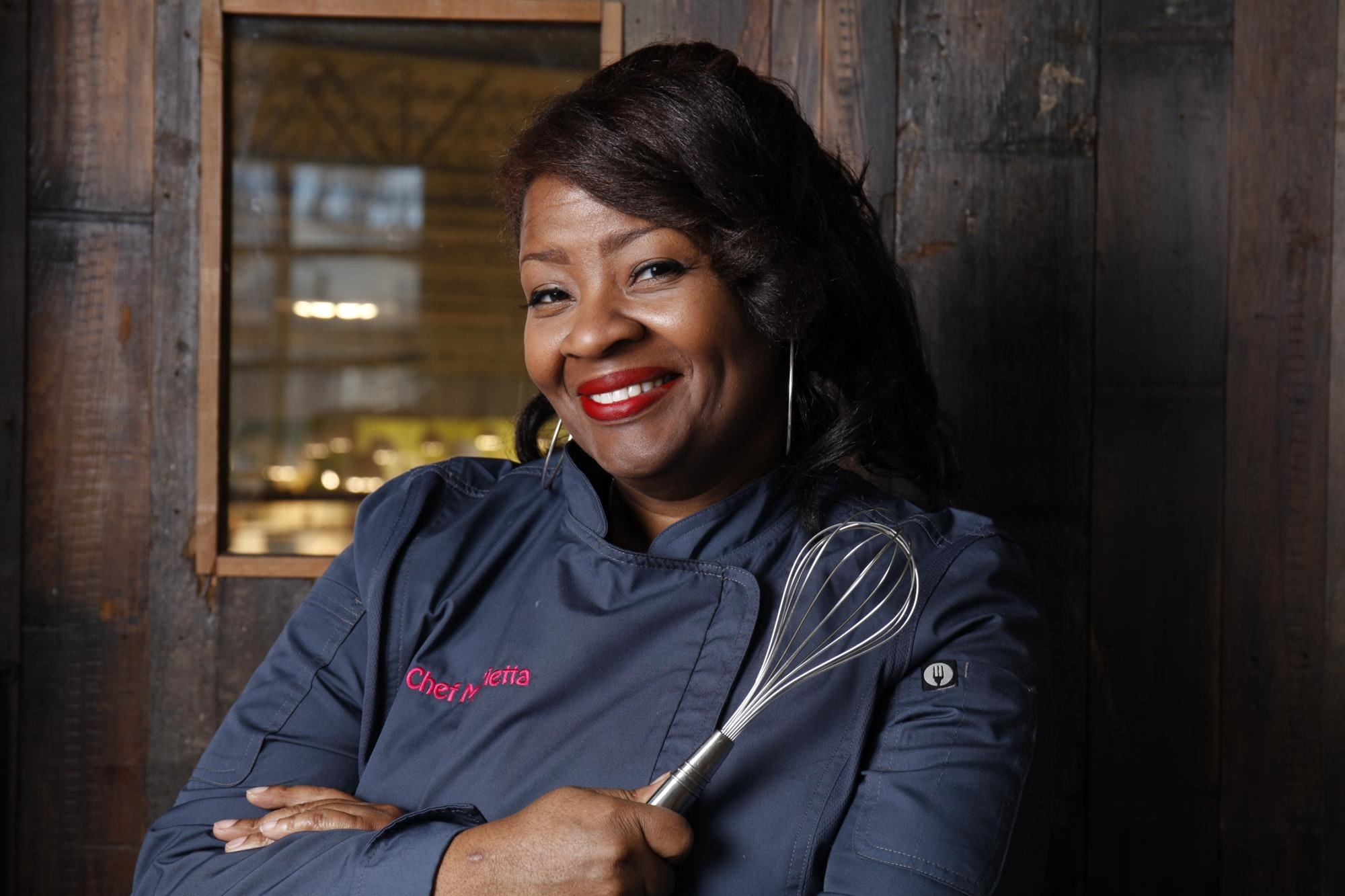 Phone:
Email:
Degrees and Certifications:
Ms.

Maurietta Amos

Chef Maurietta Amos is a graduate of the French Culinary Institute in New York City (DBA International Culinary Center). Chef Amos is a career changer who holds a degree in Business and previously worked in the field of Human Resources and Marketing. Over the course of her culinary career, she has worked in the South of France, New York City, and Atlanta with and for some of the best chefs in the industry. She has worked behind the scenes at major cooking festivals for a wide variety of well-known chefs in the culinary field. For more than 10 years Maurietta has focused on teaching in the academic and private sector by teaching classes for Whole Foods Market, The Art Institute, Le Cordon Bleu, Gwinnett Technical College, Williams-Sonoma, private clients/businesses, and at cooking shows and special events. Her primary focus is on teaching clients the art of flavor and food appreciation. Chef Amos has multiple nutrition certifications that enable her adapt her cooking style and teaching techniques to perfectly compliment any dietary needs.

Food, travel, and the discovery of new cultures are her passion. Extensive travels throughout the United States and abroad informs her perspective on bringing the best the world has to offer into the kitchen. These experiences serve as a muse when she is working in the kitchen, catering, testing new recipes, teaching classes or doing a demo. You will often hear her give many titles to what she does: Chef, Cook, Foodie, Food Nerd, or Kitchen Diva. Whatever she is called, she always has a utensil in her hand, there will be a delicious aroma in the air, and a smile will be on her face inviting you to come on in to see what's cooking.

Professional Affiliations:
Active Member of the ACF (American Culinary Federation)
Career Highlights:
James Beard House Dinner participating Chef – February 2018
Featured Chef at Castoffs and Cocktails Charity Benefit Dinner – November 2017
Men's Health and Wellness Expo co-sponsored by the American Diabetes Association as a featured Chef – February 2017
Edna Lewis Dinner featured Chef honoring Edna Lewis and African American Female Chefs – November 2016
Competitor at the National Bread and Pastry Competition - Best Team Sportsmanship Award
Chef Consultant with the American Heart Association for their Power to End Stroke ® Campaign. Recipes appear in the Healthy Soul Food Recipes cookbook by the American Heart Association ®
Television appearances as a culinary expert on various morning news shows
Disney Epcot Food and Wine festival Chef – 9 years
Performs cooking demonstrations for Bloomingdales, Alive Expo, Metropolitan Home Cooking Show, Women's Chefs and Restaurateurs and other charitable organizations.