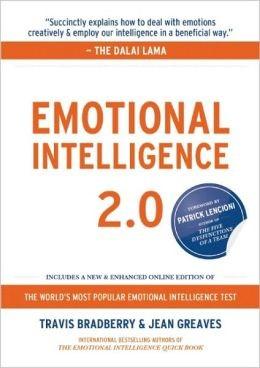 Emotional Intelligence 2.0
by Travis Bradberry, Ph.D. and Jean Greaves, Ph.D.
Year Published: 2009
For the first time ever in a book, Drs. Travis Bradberry and Jean Greaves unveil TalentSmart's revolutionary program to help people identify their EQ skills, build these skills into strengths, and enjoy consistent performance in the pursuit of important life objectives. The book contains proven strategies from a decade-long effort to accurately measure and increase emotional intelligence. Trusted by upper-echelon leaders inside companies worldwide, these strategies will enable you to capitalize on the skills responsible for 58% of performance in all types of jobs.