2022-23 Lion's Pride Annual Fund Campaign
The Lion's Pride Fund Campaign is our school's annual fundraiser and the most effective way to support our school. Donations to Lion's Pride provide for the educational needs of E. Rivers students beyond what is funded by Atlanta Public Schools (APS). Every dollar donated reaches every student, supports every teacher and benefits every staff member.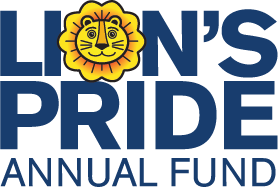 Contributions made ot the E. Rivers Education Foundation (EREF), a non-profit organization, provide funding for curriculum enrichement and enhance your child's public school education. Every donation makes a difference.
To donate now by credit card, click the "Donate by Credit Card" button. Or, to schedule a recurring credit card donation, click the "Recurring Donation" button.
To donate by check/cash/stock or to make a pledge to be paid by May 1, 2023, click the "Pledge Now" button.
Make checks payable to: E. Rivers Education Foundation
Mailing Address
8 Peachtree Battle Ave.
Atlanta, GA 30305
The students and teachers of E. Rivers thank you for your donation!