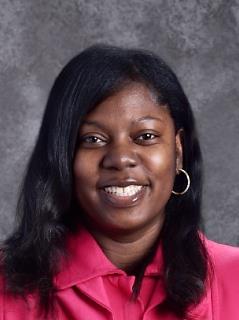 Phone: 404-802-5386
Email:
Degrees and Certifications:
Ms.

Patia Odom

Behavior Specialist, SST/REP Specialist, 504 Contact & Target 2021 Site Lead

Section 504

Section 504 prohibits discrimination against individuals whose physical or mental impairment substantially limits one or more major life activities, including: caring for one's self, performing manual tasks, walking, seeing, hearing, speaking, breathing, working, and learning.
Under Section 504, schools must afford students with disabilities equal opportunity.
Many students, who fall within the Section 504 category, are medically involved, and the disability is temporary in nature.
Section 504 accommodations are delivered and monitored through the Student Support Team.
Multi-Tiered System of Supports | SST/RTI
Therrell High School follows Georgia's four-tiered Student Achievement Pyramid of Interventions to provide appropriate and effective Response to Intervention services, which incorporates universal screening, targeted interventions, and a team approach to decision-making and the development and implementation of services.
Click to see - Response To Intervention Chart