Parents, the link below provides the final exam schedule for December 2023. Please click the link for access, or you may use the image posted.
Congrats is in order for the players and coaches of our very own Lady Panthers Flag Football Team ( District Champs / Elite 8)!! They are creating history as we speak! We are taking our 20 Win - 2 Loss record (11 game win streak) on the road today to Beat SE Bulloch @ 5PM in Statesboro, Georgia. Next, we will play the winner of New Hampstead vs. Harris County @ 7:30PM. Once we take care of all of this, we WILL play in Mercedes Benz on December 11, 2023 @ 2PM. All of this is huge for this school, This Alumni Base, and this Community at large!!

Thanks to the Coaches:

We are so proud of you guys and this team!! Keep pushing forward and Never give up!!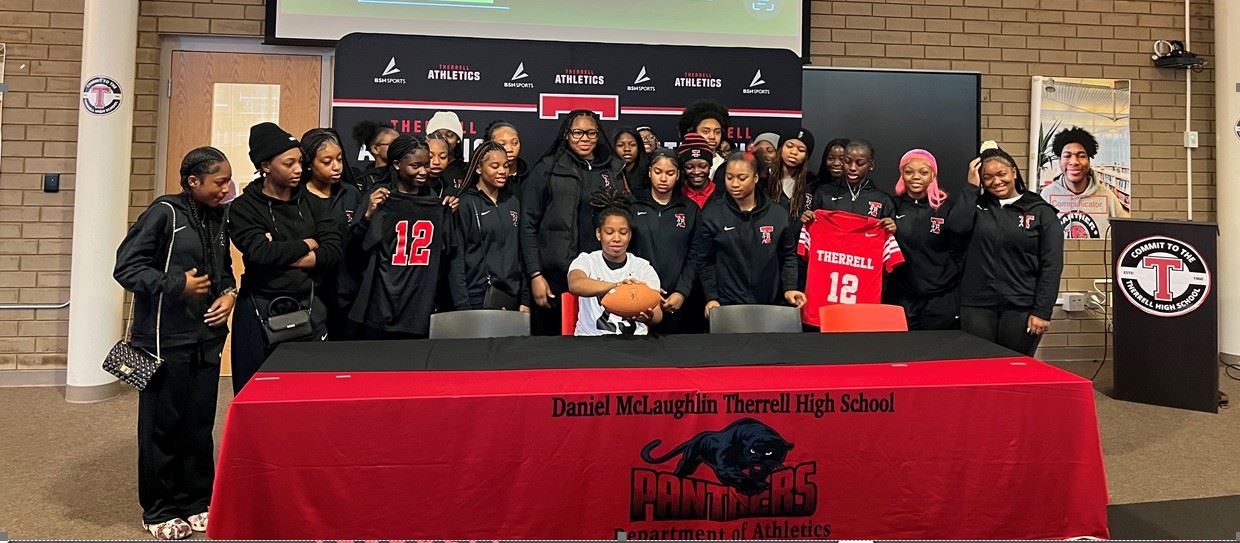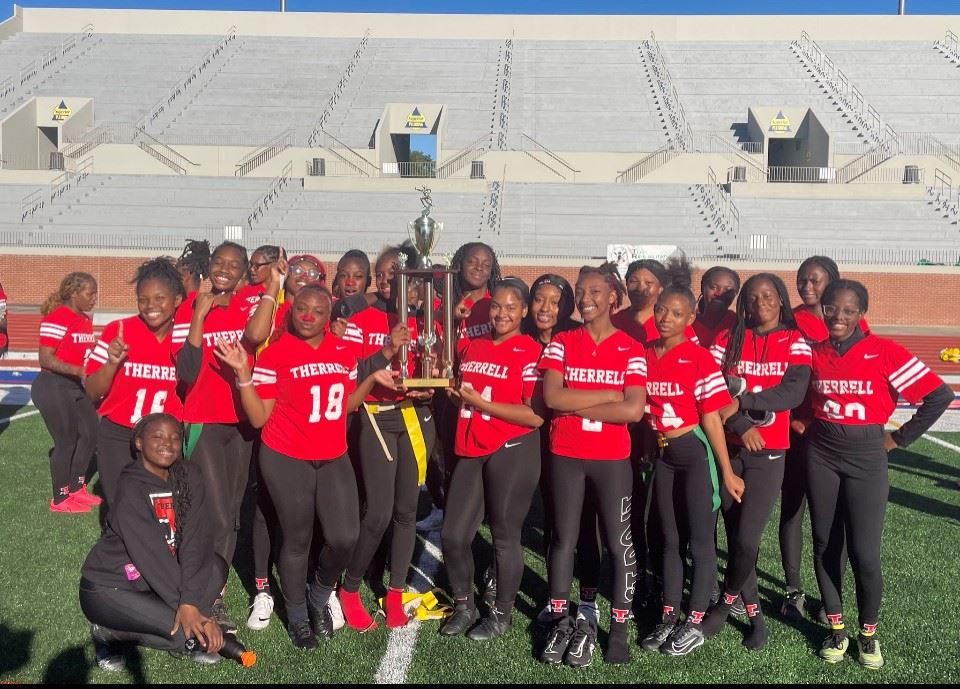 Therrell Staff and Students giving back to our community. #thanksgivingbaskets #giftcards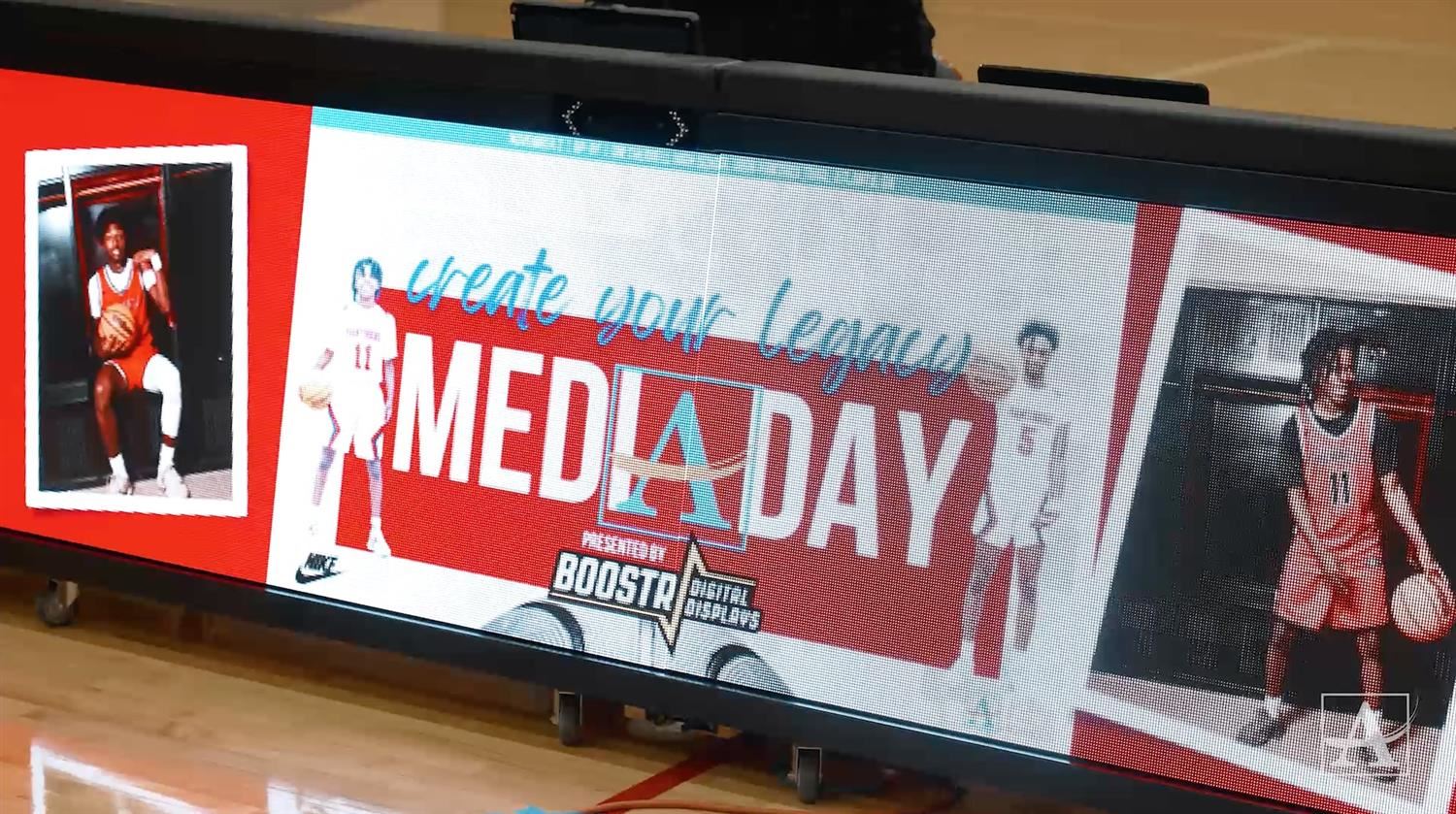 10@TheCube | Podcast on Spotify

Parents and visitors check out Therrell in collaboration with Communities in Schools of Atlanta. Here's the newest AI-Powered Podcast providing students with a transformative social-emotional experience.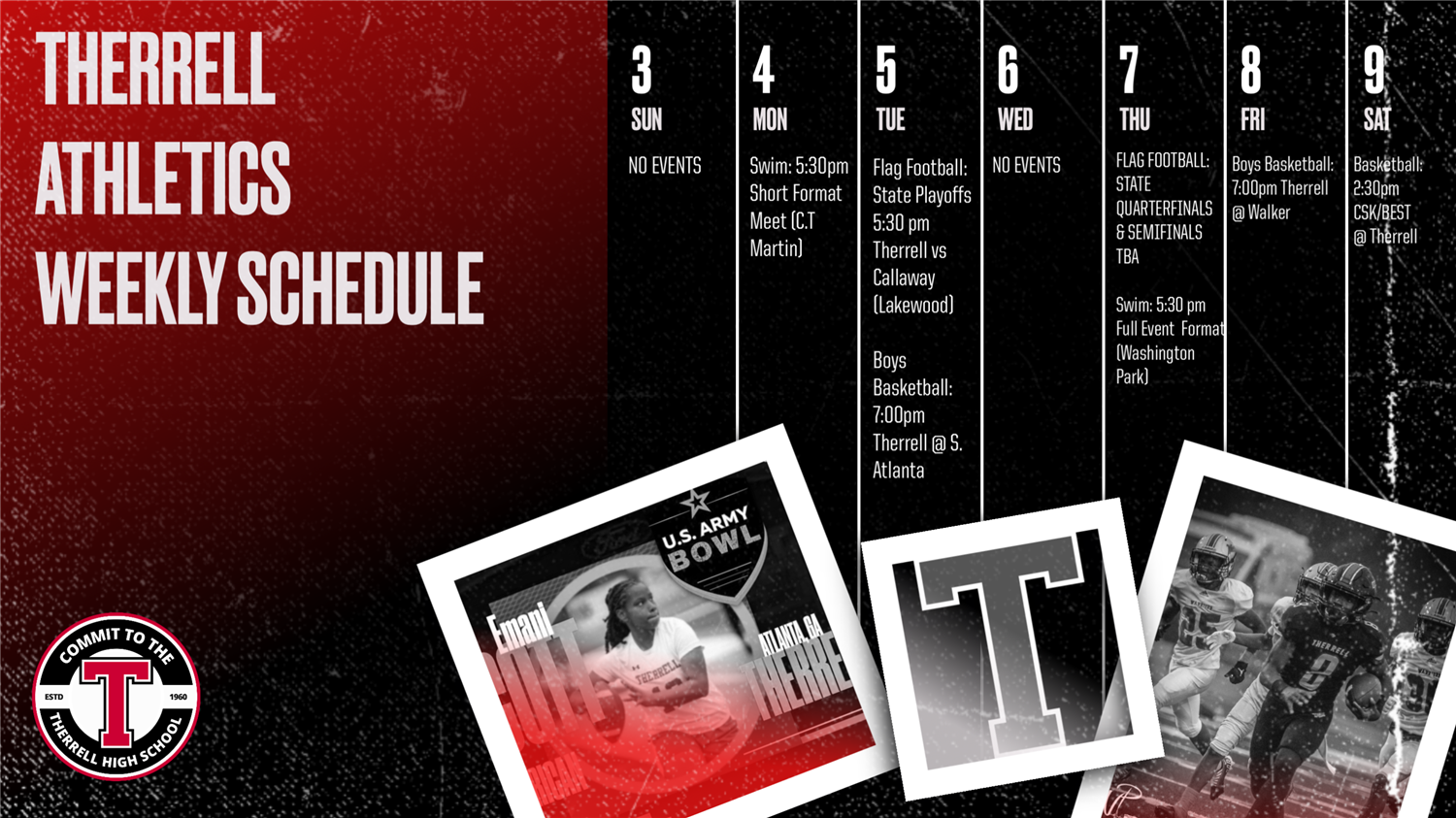 Congratulations to the mighty Panthers Football Team. They are in the playoffs for the first time since 2002. Way to go Coach Jamison and team.
Congratulations to the Cross Country Team. 1st time competing in a state meet in 5 years. The girls finished 19th and the boys finished 25th. Great work Coach Kilpatrick.