Calling all future technical skilled students. Are you interested in learning and earning a certification in a unique high-demand field such as automotive technology, culinary arts, gaming, and programming - just to name a few? The ACCA (Atlanta College Career Academy is accepting applications for the 2022-23 school year. Join us for the presentation on Wednesday, December 1 during the lunch periods in the CCC room A230.
Laws of Life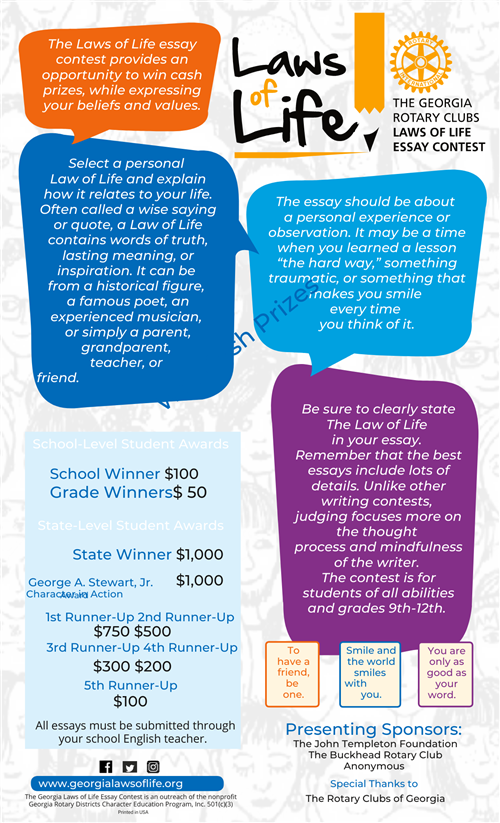 Dear Parents and Guardians:
We are committed to creating a culture of student support, and supporting the needs of the whole child. One way we are addressing the whole child is by administering the anonymous Georgia Student Health Survey that identifies safety and climate issues that impact student achievement. Please see attached letter that will provide more detailed information regarding the survey.
We acknowledge the importance of parent input; therefore, parents have the option to opt their child/children out. No action is required if you approve for your child/children to participate. If you would prefer that your child/children NOT participate, please complete the Georgia Student Health Survey Passive Parental Permission Form by November 30, 2021. Survey will be administered the week of December 6th. Please return to the School Counseling Office at Midtown High School.
Click here for Student Health Suvey Letter (English)
Click here for Student Healsth Survey Letter (Spanish)
---