Are You in Need of Credit Recovery?
The GAVS Credit Recovery Program provides students, who did not initially succeed in obtaining course credit, with the opportunity to retake a course to earn credit towards graduation.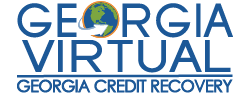 Credit Recovery courses have flexible schedules and are not facilitated by a teacher.
You are able to enroll in several courses at the same time.
PLEASE NOTE that Credit Recovery classes through GAVS are NOT NCAA ELIGIBLE.


TO ENROLL IN CREDIT RECOVERY PLEASE COMPLETE THIS FORM.

If you have any questions or concerns, please contact your counselor.