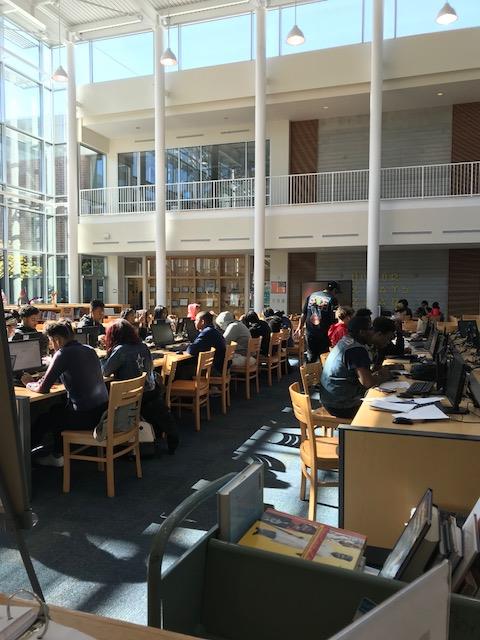 Phone:
Email:
Degrees and Certifications:
Ms.

Davida Sales, Librarian/Media Specialist

Mays Media Center Room 1005

Circulation Desk: (404-802-5163)

Office Room 1007 (404-802-5114)
Sudents are encouraged to use MyBackPack in Atlanta Public Schools to gain access to all resources as well as Office 365.

To log into Atlanta Public Schools MyBackPack please type the following information below for Google Classroom; Office 365 (to utilize Microsoft Word and Powerpoint, Excel and One Note); Atlanta Public Schools Library click on to see what books are available in the school library; eResources ( provide a world of knowledge to do research, projects, etc); Atlanta Fulton County Library; Discovery Education (videos and research tips); etc. All this information and more can be accessed with just one click in MyBackPack. If you need any help, please see your media specialist in the library at Mays.

To gain access to Atlanta MyBackPack please type the following information below to take advantage of this wonderful tool provided by Atlanta Public School to access from your home computer only or click on the link above.

To gain access to utilize Google Classroom please see the example below but remember to use your information to gain access:

Example: dlove2345@apsk12.org (username)

78960 (lunch number is password)

If you need to gain access to Galileo, please remember you do have automatic access to it at the school. If you need it for home, please remember to type in the password to gain access for Atlanta Public School to utilize Galileo. The password changes every 5 months.

The password for home access for GALILEO is "teenage" for APS until 01/08/2019.