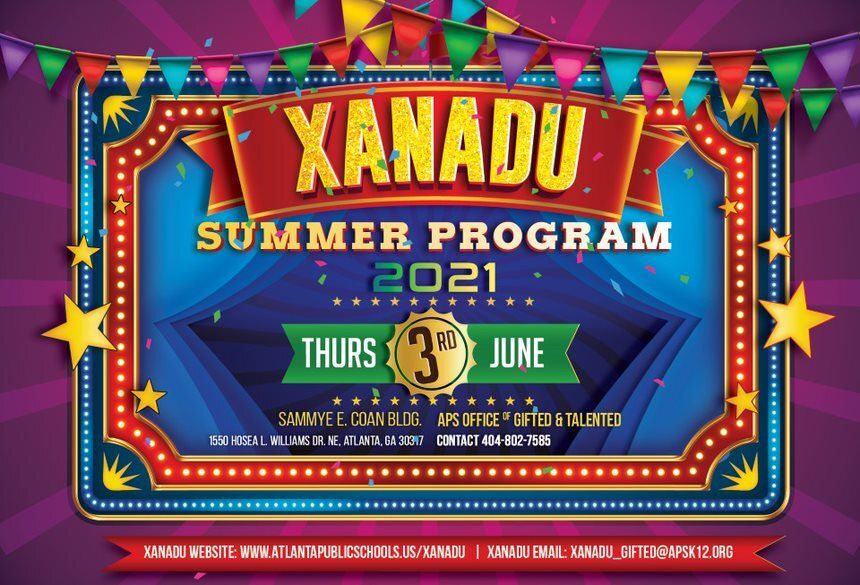 Based on current health guidelines, APS Power Up and XANADU are planned for the 2021 summer!




XANADU 2021 Summer Program

Program Dates: June 3 - 30th

Session I: June 3rd - 16th

Session II: June 17 - 30th

Location: Sammye E. Coan Bldg.

(1550 Hosea L. Williams Dr. Atlanta 30317)

REGISTRATION IS CLOSED!!!

Check back in Februrary 2022 for updates on registration for the XANADU 2022 Summer.

Feel free to review the 2021 application video and the FAQ's to familiarize yourself with our registration process.