Keep informed. Be engaged.

Choose your cluster to the left or below to see Cluster Advisory Team meeting dates, Cluster Plans, and additional materials!
Cluster Planning (Fall 2021)
This Fall, Cluster Advisory Teams will work with APS and their communities to develop 2022-2025 Cluster Plans. Below you will find an overview of how our plans align and the timeline for development.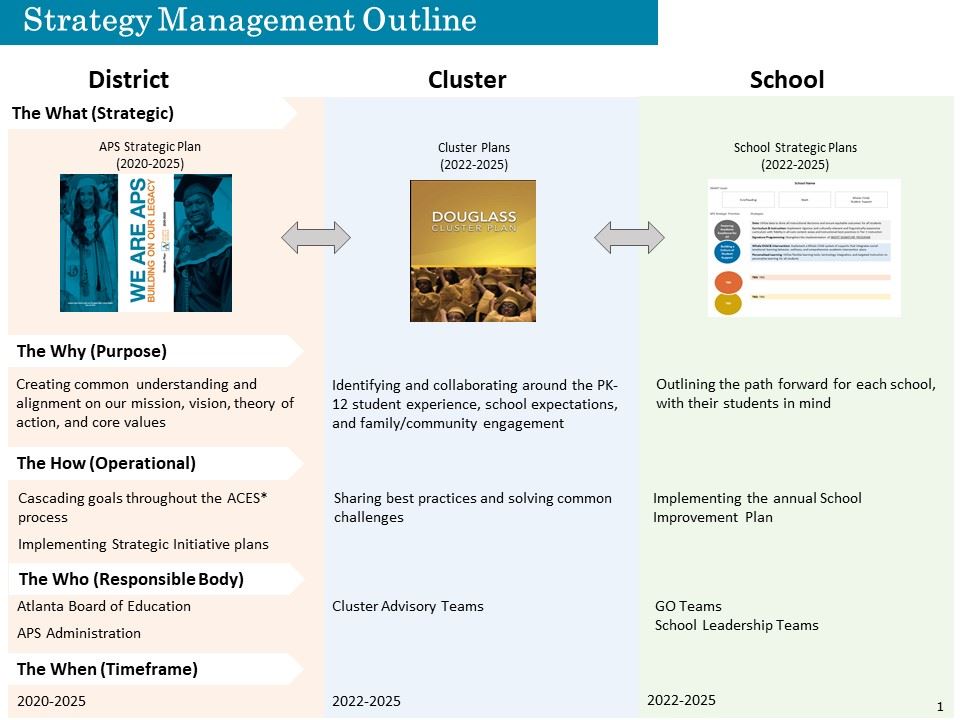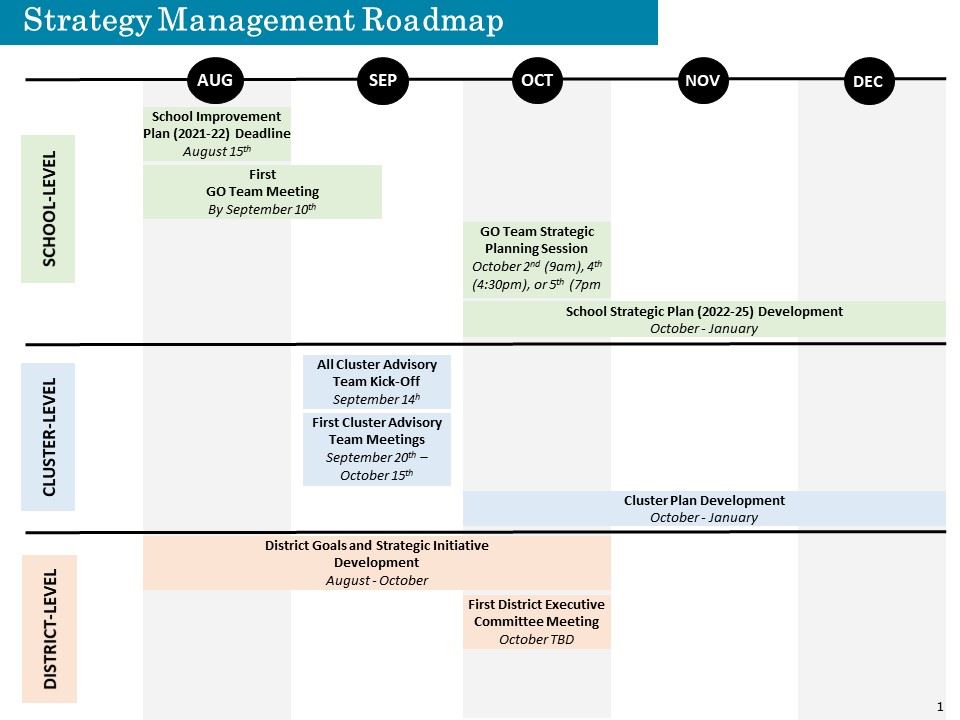 Combined Cluster Advisory Team (September 14, 2021)
All Principals and Cluster Representatives from each school were invited to our first combined CAT meeting.

September 14, 2021 (5pm): Recording, Presentation
District Executive Committee
Meeting Dates:

November 16, 2021 (5:30pm-6:30pm): Zoom

January 31, 2022 (5:00pm-6:30pm): Zoom

March 15, 2022 (4:30pm-6pm): Zoom

Meeting Materials:

Click here for recordings, agendas, and minutes.

District Executive Committee Members

Carver Cluster: Jovan Miles (Thomasville Heights), TBD (TBD)

Douglass Cluster: Langston Longley (Scott ES), Kimberly Dennis (Boyd ES)

Jackson Cluster: David White (Burgess-Peterson Academy), Tolton Pace (Burgess-Peterson Academy) & Caroline Philson (Benteen ES)

Mays Cluster: Ron Garlington (Young MS), Donovan Davis (Peyton Forest ES)

Midtown Cluster: Audrey Sofianos (Morningside ES), Emily Kotzan (Mary Lin ES)

North Atlanta Cluster: Curtis Douglass (North Atlanta HS), Heather Hussey-Coker (Bolton)

South Atlanta Cluster: Jaron Trimble (Humphries ES), Kristin Hemingway (Cleveland Ave)

Therrell Cluster: Kristen Vaughn (Continental Colony ES), Jamaal Greer (Bunche MS)

Washington Cluster: TBD (TBD), Sharontae Dowell (Tuskegee Airmen Global Academy)

BEST/CSK: TBD