The purpose of the Howard Middle School sideline cheerleading team is to provide students a safe and fun environment where they can develop their full potential as an athlete, while learning valuable lessons that will last a lifetime! The sideline team is dedicated to building character in our cheerleaders by fostering a positive learning environment which encourages self-motivation, hard work, respect, and personal as well as team achievements. We aim to provide the opportunity to learn and practice persistence, responsibility and dedication. Sideline cheer will allow athletes to refine cheerleading skills, create community, and build confidence!

Season: Fall & Winter (Football & Basketball), Spring & Summer (Conditioning)

Participants: Rising 6th, 7th & 8th grade girls and boys meeting APS Athletics requirements

Tryouts: 2022-23 tryouts are completed.

Summer Sideline Cheer Camp: Mandatory Sideline Cheer Camp will be held Thursday July 14 - Saturday July 16 from 8:30 AM-2:00 PM at Atlanta Elite Allstars Gym (1440 Lucile Ave SE Marietta, GA 30067). Lunch will not be provided. Please be sure to pack a healthy and wholesome lunch and snacks with plenty of water! Both APS sports forms and Atlanta Elite Camp waivers are required for attendance.

Sideline Back to School Practice: The sideline back to school intensive will be held the first week of the 2022-23 school year, August 1-5 from 4:30-6:30pm in the DTHMS Gym.

Weekly Sideline Practice: Tuesdays and Thursdays from 4:30-6:30pm in the gym.

Fees: $550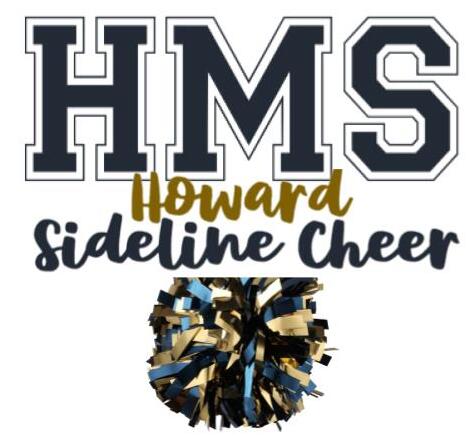 Congrats 2022-23 Cheerleaders!

2022-23 Cheer Tryouts!

Mandatory instructional clinics will be held Tuesday, February 22 & Monday, February 28 from 4:30-6:30pm in the HMS gymnasium.

Tryouts will be held Tuesday, March 1 from 4:30-6:30pm in the HMS Gymnasium.

All prospective cheerleaders are required to complete the interest form and join the Google classroom with a NON-APS EMAIL account. The google class code is: ity7iph.
Last Modified on January 13, 2023