09.06 Weekly News Tip Sheet (Week of September 5, 2022)
ATLANTA PUBLIC SCHOOLS
Office of Communications and Public Engagement
130 Trinity Avenue SW | Atlanta, Georgia 30303
Seth Coleman, Director of Media
404-802-2891, office
404-345-8630, cell
seth.coleman@atlanta.k12.ga.us
Jasmine Mosley, Interim Media Relations Manager
404-802-2888, office
404-937-0473, cell
jasmine.mosley@atlanta.k12.ga.us
FOR IMMEDIATE RELEASE
September 6, 2022

Atlanta Public Schools Weekly News Tip Sheet
(September 5 - 10, 2022)
Editors/Producers/Reporters: The following is a list of events, programs, accomplishments, and/or initiatives occurring in Atlanta Public Schools (APS) this week. Please use it as a guide as you develop your coverage plans.
Members of the media are invited to attend all events on the Weekly APS News Tip Sheet. If you have an interest in these stories, please contact Seth Coleman, Director, Media, or Jasmine Mosley, Interim Media Relations Manager.
Thank you for your interest in Atlanta Public Schools!
Sutton Middle School Eight Grader is School's First Female Football Player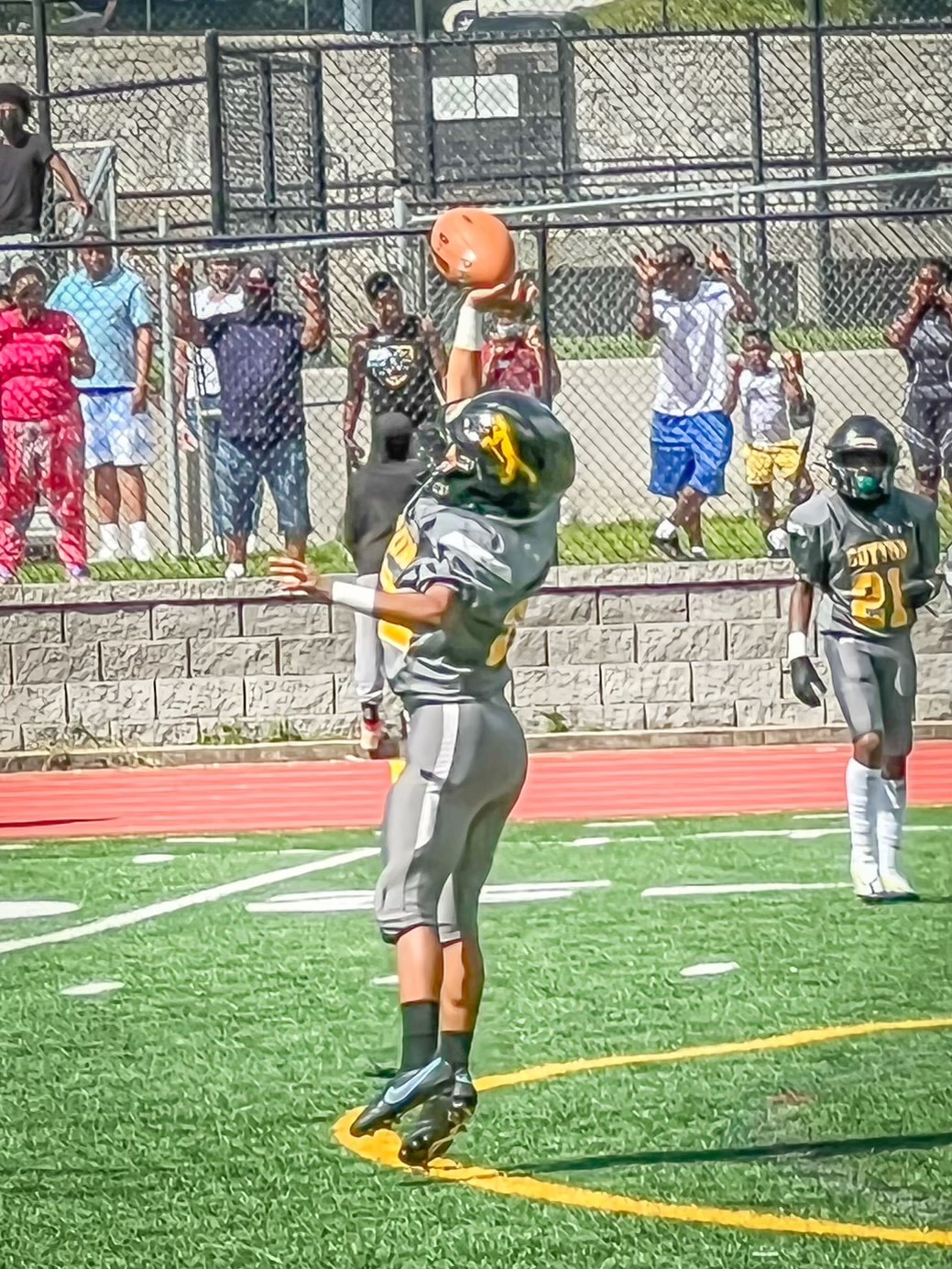 Sutton Middle School eighth grader Nivea Santiago is a pint-sized history maker!
Standing just shy of five feet tall and weighing less than 90 pounds, Nivea is the first female football player ever at Sutton Middle School. But unlike many girls who take on the challenge of suiting up in one of the most physically demanding sports on the planet, Nivea is NOT the team's kicker. She is a defensive back, lining up at safety, and she covers kickoffs for the Cougars as well.
Her head coach and physical education teacher, Dr. Ravenell Dupree, was a diminutive player himself, starring first at Benjamin Mays High School and then at Morehouse College, where he was a record-setting receiver. He says Nivea earned her spot on the team.
"She came to all of our summer workouts. She worked hard and learned our system," Dr. Dupree said. "We had to cut 20 players this season, but she made our team because of how hard she works."
Nivea, who competes on the girls' track team for Dr. Dupree, said she would have tried out for the team as a seventh grader, but she missed the sign-up deadline.
"After track season ended (in April), I told coach I wanted to try out for football," Nivea said. "He told me to come on out and give it a try, so I did."
The rest is history. And Nivea has already made an impact in a game, batting down a Hail Mary pass by the opposing team in Sutton's first game of the season.

"We were winning but the other team was still fighting to score at the end of the game," Dr. Dupree said. "They tried to throw a long pass on fourth down, but Nivea was there to knock it down and get our defense off the field. She made the play that pretty much ended the game."
# # #
About Atlanta Public Schools
Atlanta Public Schools is one of the largest school districts in the state of Georgia, serving approximately 50,000 students across 87 schools and five programs. The District is organized into nine K-12 clusters with 64 traditional schools, 19 charter schools, six partner schools, two alternative schools and five alternative programs. To learn more about Atlanta Public Schools, follow us on social media – Twitter (@apsupdate), Facebook (Atlanta Public Schools), and Instagram (apsupdate) – or visit us online at www.atlantapublicschools.us.