09.26 Weekly News Tip Sheet (Week of September 26, 2022)
ATLANTA PUBLIC SCHOOLS
Office of Communications and Public Engagement
130 Trinity Avenue SW | Atlanta, Georgia 30303
Seth Coleman, Director of Media
404-802-2891, office
404-345-8630, cell
seth.coleman@atlanta.k12.ga.us
Jasmine Mosley, Interim Media Relations Manager
404-802-2888, office
404-937-0473, cell
jasmine.mosley@atlanta.k12.ga.us
FOR IMMEDIATE RELEASE September 26, 2022

Atlanta Public Schools Weekly News Tip Sheet
(September 26 – October 1, 2022)
Editors/Producers/Reporters: The following is a list of events, programs, accomplishments, and/or initiatives occurring in Atlanta Public Schools (APS) this week. Please use it as a guide as you develop your coverage plans.
Members of the media are invited to attend all events on the Weekly APS News Tip Sheet. If you have an interest in these stories, please contact Seth Coleman, Director, Media, or Jasmine Mosley, Interim Media Relations Manager.
Thank you for your interest in Atlanta Public Schools!
(Tuesday, 9:30 AM) John Lewis Invictus Academy Beautification Project to Close Hands On Atlanta Week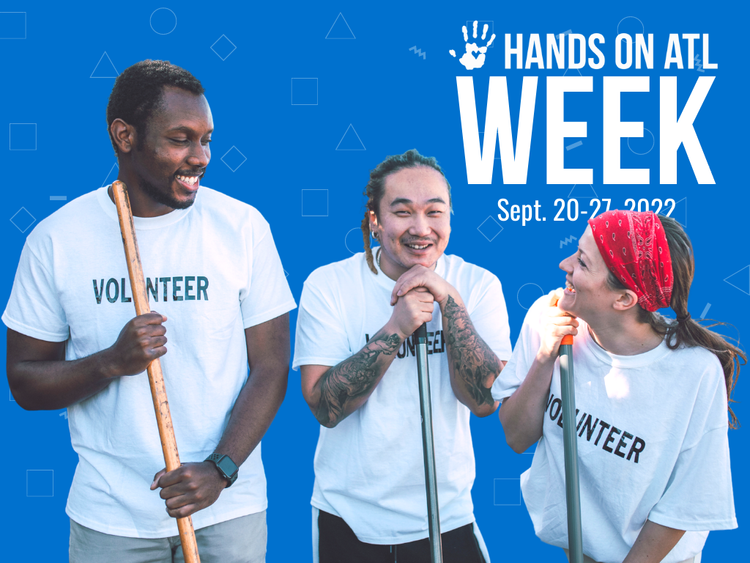 Nearly 100 volunteers from Hands On Atlanta will descend upon John Lewis Invictus Academy Tuesday morning for a school beautification project that will bring to a close another successful Hands On Atlanta Week.
Volunteers will spruce up the grounds of the school with fresh pine straw and plants, paint positive messages of aspiration on walkways and in the bus lane, and create a garden to coincide with the school's STEM (Science, Technology, Engineering and Math) signature program.
A brief program prior to the work beginning will pay tribute to Atlanta Falcons owner and philanthropist Arthur M. Blank, who celebrates his 80th birthday on Tuesday. Those participating in the event include APS Superintendent Dr. Lisa Herring, JLIA Principal Ramon Garner, Arthur Blank Foundation Associate Director Elise Eplan, Hands On Atlanta President & CEO Jay Cranman, and Garry Lowe, cousin of the late Congressman John Lewis and head of the John Robert Lewis Legacy Institute.
(Saturday, 11 AM) APS to Host First Ever Media Day Event for Flag Football
Atlanta Public Schools will launch the third season of varsity flag football in Georgia with a media day event, Saturday (11 a.m.) in the Therrell High School auditorium.
All 10 APS varsity squads (Carver, Coretta Scott King Young Women's Leadership Academy, Douglass, Maynard Jackson, Mays, Midtown, North Atlanta, South Atlanta, Therrell, and Washington) will be represented at the event, where each head coach will introduce some of their players and provide a quick outlook on the 2022 season. The season will begin on Oct. 8 with the inaugural APS Invitational at Lakewood Stadium. The jamboree-style event will feature all 10 APS teams and several others.
After a 12-game regular season, the first and second round of the state playoffs will be held on Nov. 29, the quarterfinals will be held on Dec. 1, the semifinals on Dec. 6, and the finals on Dec. 8 at Georgia State's Center Parc Stadium. Last season, South Atlanta, Therrell, and Washington advanced to the state playoffs.
# # #
About Atlanta Public Schools
Atlanta Public Schools is one of the largest school districts in the state of Georgia, serving approximately 50,000 students across 87 schools and five programs. The District is organized into nine K-12 clusters with 64 traditional schools, 19 charter schools, six partner schools, two alternative schools and five alternative programs. To learn more about Atlanta Public Schools, follow us on social media – Twitter (@apsupdate), Facebook (Atlanta Public Schools), and Instagram (apsupdate) – or visit us online at www.atlantapublicschools.us.