July 2023 News Releases and Media Clips
07.22 Atlanta Business Community Comes Together in Support of Atlanta Public Schools at Annual Back to School Bash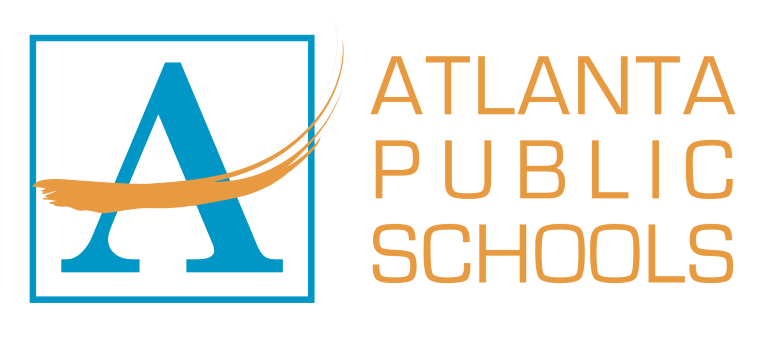 ATLANTA PUBLIC SCHOOLS
Office of Communications and Public Engagement
130 Trinity Avenue SW | Atlanta, Georgia 30303
Seth Coleman, Director of Media
404-802-2891, office
404-345-8630, cell
seth.coleman@atlanta.k12.ga.us
Jasmine Mosley, Media Relations Manager
404-802-2888, office
404-937-0473, cell
jasmine.mosley@atlanta.k12.ga.us
FOR IMMEDIATE RELEASE
July 22, 2023
Atlanta Business Community Comes Together in Support of
Atlanta Public Schools at Annual Back to School Bash
Chick-Fil-A Inc., Norfolk Southern Make Surprise Donations to District's "Adopt-a-School" Initiative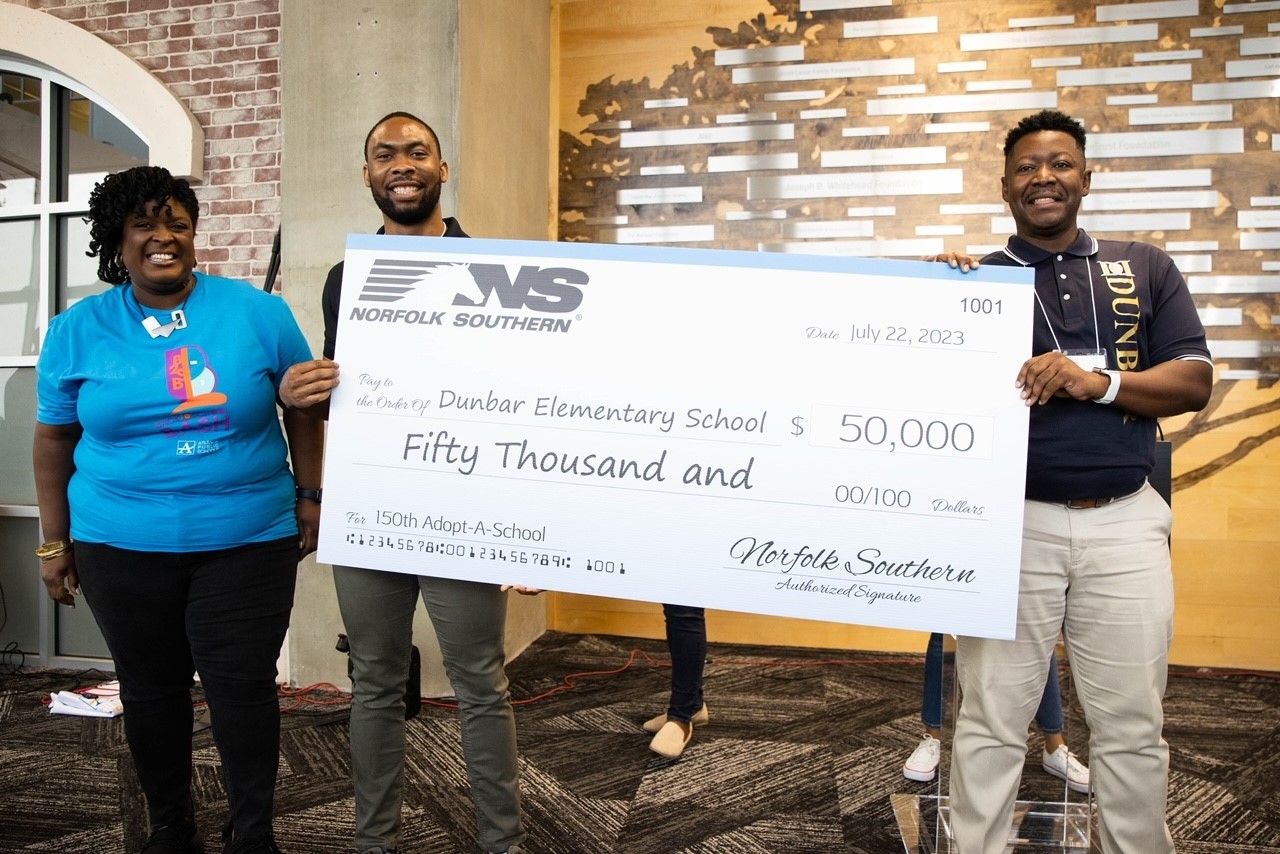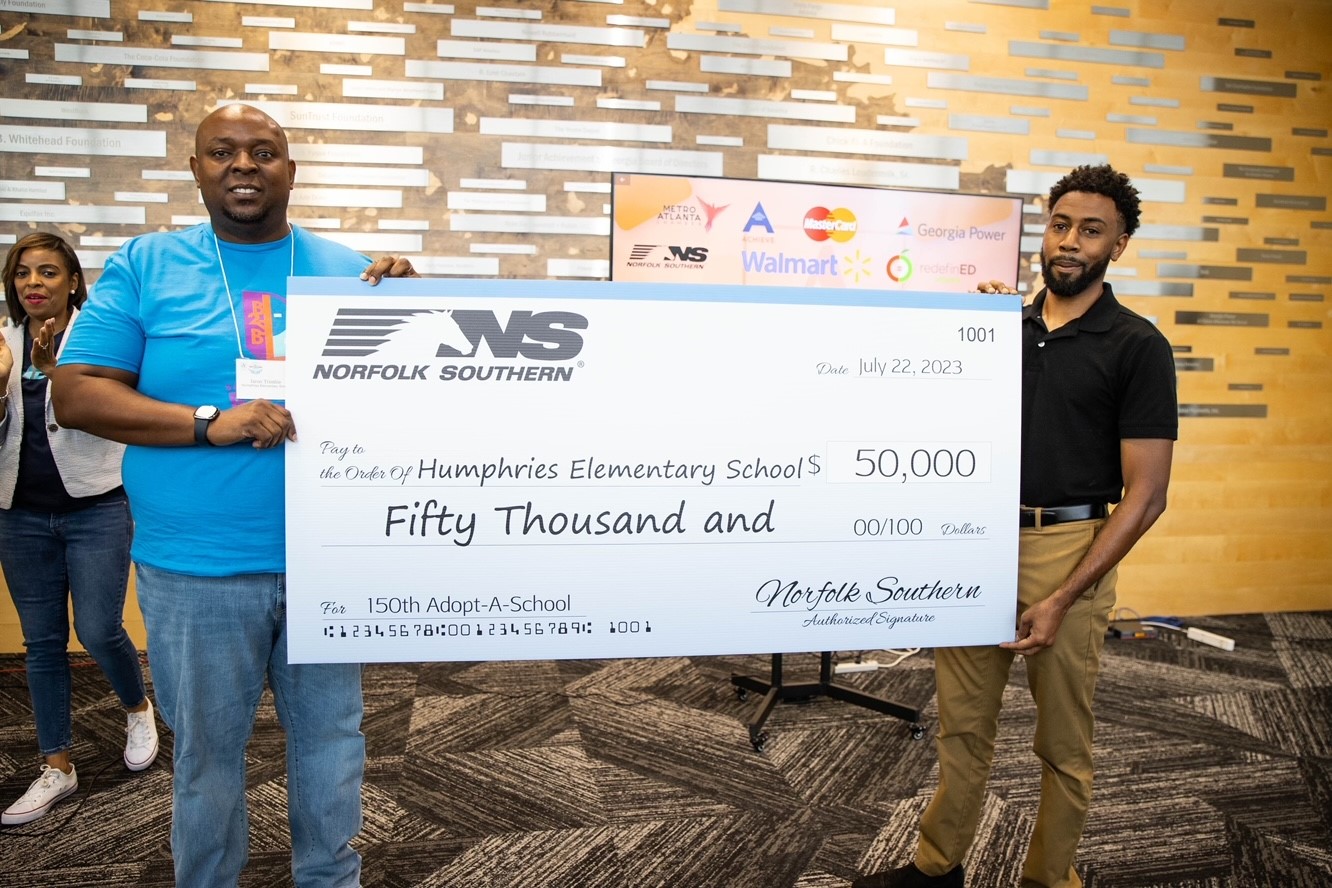 ATLANTA – Atlanta Public Schools (APS) celebrated donors at the Second Annual VIP Breakfast today as part of its Ninth Annual Back to School Bash. More than 35 corporations and nonprofits, including Google, Walmart, Nike, Apple and Amazon, gathered to show support of APS' academic growth, strength in innovation and fundraising efforts as the District commemorates its 150-year milestone.
Chick-fil-A, Inc. joined the event to announce their gift of adopting the APS South Atlanta cluster of schools as part of the new "Adopt-a-School" signature initiative. In addition, Norfolk Southern made surprise donations and presented two checks for $50,000 each to principals from Humphries Elementary School and Dunbar Elementary School. The "Adopt-a-School" program was designed to work directly with schools to identify their most pressing needs and pair them with corporate donors to assist in meeting those needs in the form of in-kind support and monetary donations. The program goal is to ensure that every school has a corporate sponsor to support additional needs though leadership, mentorship and resources for students and families.
"Atlanta Public Schools have been serving our city, our communities for more than 150 years - which we believe should be celebrated. We are honored to be longtime partners and to participate in their Adopt-a-School program which allows us to support South Atlanta schools in our backyard," said Carol Waddy, Director of Corporate Social Responsibility, Community Affairs, Chick-fil-A, Inc."
"Our corporate partners are indispensable to the vitality of our programs," said Atlanta Public Schools Superintendent Dr. Lisa Herring. "These public-private partnerships have been instrumental in our ability to meet the needs of individual schools including providing increased funding for early childhood, career and college readiness programs. We are thrilled to bring our partners together and salute them for their unwavering commitment to scholars, families and the Atlanta community."
The VIP Breakfast is part of APS' annual "Back to School Bash" that provided over 13,000 APS families at this year's Bash with free backpacks filled with school supplies, educational and healthcare resources, along with giveaways and fun activities.
APS welcomes corporate and private donations to commemorate its 150th anniversary as well as ongoing initiatives to create a transformative learning environment for students and teachers. To be a part of this historical milestone by becoming an APS partner, please contact APS Executive Director Joi H. Hunter at Joi.Hunter@atlanta.k12.ga.us.
APS is concluding its 150th Anniversary with several special fundraising events including:
Sept. 9 – 5K and Character Fun Run – Register by visiting

www.bit.ly/2023APS5K

Sept. 30 – Atlanta Public Schools 150

th

Anniversary Gala

– Invitation-only event
For more information, please visit the Atlanta Public Schools 150th Anniversary website.
# # #
About Atlanta Public Schools
Atlanta Public Schools is one of the largest school districts in the state of Georgia, serving approximately 50,000 students across 87 schools and five programs. The District is organized into nine K-12 clusters with 64 traditional schools, 19 charter schools, six partner schools, two alternative schools, and five alternative programs. To learn more about Atlanta Public Schools, follow us on social media – Twitter ), Facebook (Atlanta Public Schools), and Instagram (apsupdate) – or visit us online at www.atlantapublicschools.us.