August 2017 News Releases
8/3 CONGRESSMAN JOHN LEWIS GREETS STUDENTS ON FIRST DAY OF NEW MIDDLE SCHOOL NAMED IN HIS HONOR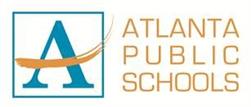 CONGRESSMAN JOHN LEWIS GREETS STUDENTS ON FIRST DAY OF NEW MIDDLE SCHOOL NAMED IN HIS HONOR
ATLANTA—Congressman John Lewis, an advocate and Civil Rights icon, had encouraging words on the first day of school for the inaugural class of his namesake educational institution, the John Lewis Invictus Academy (JLIA), located at 1890 Donald Lee Hollowell Pkwy.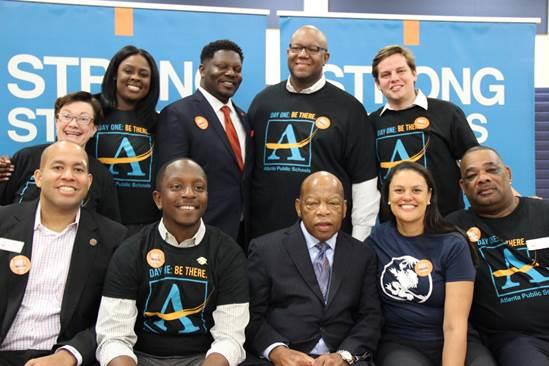 Atlanta Board of Education members along with Superintendent Meria Carstarphen and Principal Gregory Parks joined Congressman John Lewis for a photo during opening of John Lewis Invictus Academy on Aug. 1.
Front Row LR - Jason Esteves, Courtney English, John Lewis, Meria Carstarphen, Steven Lee
Top Row LR – Cynthia Briscoe Brown, Eshe' Collins, Gregory Parks, Byron Amos, Matt Westmoreland
(Picture: Courtesy of Edgar Robinson, APS Communications and Public Engagement)
Tuesday marked the first day of classes for students at the new JLIA. Students were elated that Congressman Lewis was there to greet them. As a middle school for the Douglass Cluster, JLIA promotes persistence, invincibility, self-mastery and an unconquerable spirit as tools for success. Congressman Lewis personified these traits, as he reminisced about his time growing up during the Civil Rights Movement.
"Don't let anybody tell you no," Lewis stated. Every student and community member watched Lewis in admiration.
Lewis believes every child should have an opportunity to learn and grow. He made it clear that he wanted every child to walk away from the assembly believing that they could accomplish anything, as long as they believed in themselves.
"You can be what you want to be!" Lewis said. "You're smart; you're gifted; you're beautiful!"
It was a wonderful way to bring in the new school year—having an icon represent the moment!
###
About Atlanta Public Schools

Atlanta Public Schools is one of the largest school districts in the state of Georgia, serving approximately 52,000 students across 88 schools. The district is organized into nine K-12 clusters with 67 traditional schools, 17 charter schools, two citywide single-gender academies and two alternative programs. For more information, visit
www.atlantapublicschools.us
, follow us on
and @apsupdate on
and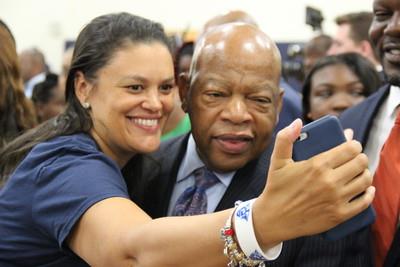 Superintendent Meria Carstarphen takes a selfie with Congressman John Lewis at the assembly for the new John Lewis Invictus Academy.