September 2017 News Releases
Four APS Students are 2018 National Merit Scholarship Semifinalists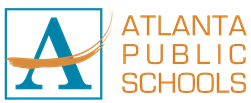 Contact: Alicia Sands Lurry
Communications Officer
Office: 404-802-2880
Cell: 404-394-5321
alicia.lurry@atlanta.k12.ga.us
Four Atlanta Public Schools Students are 2018 National Merit Scholarship Semifinalists
APS Students Will Have the Opportunity to Compete for Scholarships Worth More Than $32 Million
ATLANTA – Four Atlanta Public Schools students are among approximately 16,000 semifinalists in the prestigious 2018 National Merit Scholarship Program. Seniors Anna Lomsadze, Alexandra Opsahl, and Hannah Prausnitz-Weinbaum of Henry W. Grady High School, and Richard H. Hill of North Atlanta High School, have been named National Merit Scholarship semifinalists. These academically talented high school seniors will have an opportunity to compete for 7,500 National Merit scholarships worth more than $32 million that will be offered next spring.
To be considered for a Merit Scholarship® award, semifinalists must fulfill several requirements to advance to the finalist level of the competition. About 90 percent of the semifinalists are expected to attain Finalist standing, and about half of the finalists will win a National Merit Scholarship, earning the Merit Scholar® title.
According to the National Merit Scholarship Program, about 1.6 million juniors in more than 22,000 high schools entered the 2018 National Merit Scholarship Program by taking the 2016 Preliminary SAT/National Merit Scholarship Qualifying Test (PSAT/NMSQT®), which served as an initial screen of program entrants.
Grady Principal Dr. Betsy Bockman couldn't be more proud of her school's semifinalists.
"These young women have tremendous talent and potential," Dr. Bockman said. "They are exemplary role models for the students of the Grady cluster. The entire cluster takes pride in their many accomplishments."
Marc Genwright, Ed.D., counselor at North Atlanta High School, is just as proud.
"Richard is a great intellectual and original thinker who has a deep love for learning and tremendous work ethic," Dr. Genwright said. "He is a determined and wonderful student with a bright future."
The nationwide pool of semifinalists, representing less than one percent of U.S. high school seniors, includes the highest scoring entrants in each state. The number of semifinalists in a state is proportional to the state's percentage of the national total of graduating seniors. A semifinalist must have an outstanding academic record throughout high school, be endorsed and recommended by a high school official, write an essay, and earn SAT scores that confirm the student's earlier performance on the qualifying test.
To become a finalist, the semifinalist and his or her high school must submit a detailed scholarship application, in which they provide information about the Semifi nalist's academic record, participation in school and community activities, demonstrated leadership abilities, employment, and honors and awards received.
###
About Atlanta Public Schools
Atlanta Public Schools is one of the largest school districts in the state of Georgia, serving approximately 52,000 students across 88 schools. The district is organized into nine K-12 clusters with 68 traditional schools, 16 charter schools, two citywide single-gender academies and two alternative programs. For more information, visit www.atlantapublicschools.us, follow us on
and @apsupdate on
and