November 2017 News Releases
Two-thirds of APS Schools Increase on State CCRPI Scores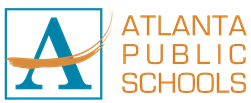 Contact: Latisha Gray, Director of Communications
Office: 404-802-2816
Cell: 414-688-1478
Latisha.Gray@atlanta.k12.ga.us
FOR IMMEDIATE RELEASE November 2, 2017
Two-thirds of APS Schools Increase on State CCRPI Scores
56 schools improve their Georgia accountability scores – 23 more than 2016
ATLANTA –Fifty-six schools in Atlanta Public Schools (APS) – about two-thirds of schools in the district and 23 more than in 2016 – showed gains on the state's latest College and Career Ready Performance Index (CCRPI) results released today by the Georgia Department of Education.
The 10 schools that achieved the highest improvements are Crim High School (23.9 points), Centennial Academy (21.6), Thomasville Heights Elementary (19.5), Hollis Innovation Academy (18.9), Beecher Hills Elementary (17.9), Charles Drew Junior/Senior Academy (17.4), Hutchinson Elementary (15.4), Washington High (14.9), Douglass High (14.2) and Towns Elementary (13). A complete list of schools showing gains is attached in the appendix.
As a district, APS attained an increase of 3.1 points to 68.3 points, more than doubling the state's gain of 1.4 points. The state CCRPI score was 75.0 points. APS has increased its score by 8.5 points in the five years since the introduction of CCRPI by the state in 2012.
CCRPI is the statewide education accountability system that measures schools and districts on a 100-point scale based largely on the Georgia Milestones assessment through a combination of three main components: 1) achievement (50 points), 2) progress (40 points) and 3) closing the achievement gap (10 points), with the possibility of 10 additional challenge points. See Appendix for explanation. The state index is intended to help parents and the public better understand how schools are performing compared to others in the district and state.
The scores also serve as the basis for the Governor's Office of Student Achievement (GOSA) lists of schools that are "Beating the Odds" or perform higher than schools with similar characteristics. Those reports are expected to be released next month.
On the CCRPI, APS achieved increases on both the achievement and progress components across all three grade bands between 2016 and 2017. In the achievement gaps component, both elementary and high school grade bands achieved gains while the middle school grade band slightly decreased. See graph below.
For 2017, 15 APS schools scored at or above 80 on the CCRPI overall.
At the elementary level, these schools include Jackson (100.7), Morris Brandon (98.8), Mary Lin (97.8), Springdale Park (95.8), Morningside (94.7), Charles Drew Charter (87.9), West Manor (83.5), Centennial Academy (82.7), Burgess Peterson Academy (82.1) and Sarah Smith (80.8). At the middle school level, the schools include Inman (89.9), Charles Drew Junior/Senior Academy (86.8) and Centennial Academy (80.8). At the high school level, the schools include Carver Early College (91.9), Charles Drew Junior/Senior Academy (91.5), Grady (83.6) and North Atlanta (81.7)As a component of the 100-point score, schools achieving at least 37 out of 40 progress points include Beecher Hills Elementary (40), Centennial Academy (40), Crim High (40), Jackson Elementary (40), Coretta Scott King (39.7), Inman Middle (39.5), Morris Brandon Elementary (39.1), Towns Elementary (38.4), Cleveland Avenue Elementary (38.3), KIPP STRIVE Academy (38.3), Mary Lin Elementary (38.3), KIPP Vision Academy (37.7), Dunbar Elementary (37.6), E. Rivers Elementary (37.6), BEST Academy (37.2), Charles Drew Charter (37.2), Thomasville Heights Elementary (37.2) and Carver Early College (37.1).
The scores also show that the district has made considerable strides over the past two years as part of its Turnaround Strategy. Nearly all of the 16 district schools receiving targeted interventions with additional resources saw gains in their CCRPI scores.
For the APS data report, click here. To view detailed score reports for the state and every public school district in Georgia, visit the GADOE CCRPI page.
"We are so proud that more and more of our schools saw gains on their CCRPI scores over the past year," said APS Superintendent Meria Carstarphen. "Our students, teachers, administrators and staff have leaned into the hard work for higher achievement. The CCRPI scores are indicative of the progress they've made on our Journey of Transformation."
The transformation framework for APS synchronizes the district's mission, vision, strategic plan and other transformation elements, including the conversion to a charter system operating model, adoption of standards-based units of study for all grades, implementation of district-wide instructional practices, the launch of benchmark assessments and a focus on literacy and early childhood education.
"As we continue this Journey of Transformation using an established framework, we expect to see continued gains and progress," Carstarphen said. "Following that strategy, I believe we position the district well for improved student achievement."
Additionally, the APS Turnaround Strategy that focuses on the district's lowest-performing schools includes education partnerships, operating-model changes, high-impact tutoring, math and reading specialists to directly support students, recruitment of respected turnaround school leaders, targeted professional learning for teachers and an accelerated roll-out of social emotional learning in schools. More information is available at www.atlantapublicschools.us/turnaround.
###
About Atlanta Public Schools
Atlanta Public Schools is one of the largest school districts in the state of Georgia, serving approximately 52,000 students across 88 schools. The district is organized into nine K-12 clusters with 67 traditional schools, 17 charter schools, two citywide single-gender academies and two alternative programs. For more information, visit www.atlantapublicschools.us, follow us on Facebook at https://www.facebook.com/AtlantaPublicSchools/ and on Twitter @apsupdate.