6.4 Superintendent Carstarphen Receives Contract Extension from Atlanta Board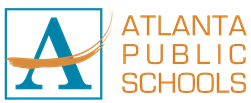 Ian Smith, Executive Director
404-802-2855, office
404-603-6934, cell
ian.smith@atlanta.k12.ga.us
Seth Coleman, Media Relations Manager
404-802-2891, office
404-406-5570, cell
seth.coleman@atlanta.k12.ga.us
APS Superintendent Meria J. Carstarphen Receives Contract Extension from Atlanta Board of Education
ATLANTA — The Atlanta Board of Education (ABOE) voted to approve on Monday a contract extension for Atlanta Public Schools Superintendent Dr. Meria J. Carstarphen, through June 30, 2020.
Since arriving in Atlanta for the 2014-2015 school year, Dr. Carstarphen and district leadership have worked strategically to address a multitude of challenges, including low graduation rates, under-enrolled schools, low academic achievement, large achievement gaps, few partners willing to invest in the district, and too few academic leaders able to move their schools forward.
"Atlanta Public Schools is in a fundamentally better place than it was four years ago," Jason Esteves, Board Chair said. "Our students, teachers and staff are more engaged. Partners have returned to work with the district. Student outcomes have improved, the district is more transparent, and we are doing a better job accounting for and spending taxpayer dollars. APS has a sound, comprehensive strategy to improve all of our schools, and the strategy is already showing results. We are on track with our strategic direction, but we still have work to do."
After four years as Superintendent:
The district's graduation rate has risen 18 percentage points, 59.1% (2013-14) to 77% (2016-17).

56 APS schools showed gains on the state's College and Career Ready Performance Index (CCRPI) based upon 2016-2017 data. That is two-thirds of the district.

60% of APS schools "beat the odds" because they performed better than statistically expected on the CCRPI.

On the 2017 Georgia Milestones, 57 schools – or about two thirds of APS schools –achieved gains when averaged across subject areas, 17 more schools than the prior year.

On the 2017 National Assessment of Educational Progress (NAEP), when compared to the 2015 NAEP results, the average scale score and percent of students scoring proficient and above increased in three of the four tested grades and subjects.

APS began the 2017-2018 school year with all principal positions filled and only nine teaching vacancies, the fourth consecutive year where APS had fewer than 10 teacher vacancies on Day One.

APS has expanded training for principals on hiring for teacher quality and increased principal satisfaction with quality of applicants from 56% to 66%.

In alignment with the district's strategic plan, APS has ensured larger shares of expenditures go directly to instruction. From 2014 to 2017, the per-pupil spend for instruction has increased by $894.19 per pupil. For that same period, the per-pupil cost for General Administration has declined by $123.12.

In the area of partnerships and development, since November 2014, APS has either established or re-established over 275 partnerships and raised over $47 million.
Earlier this month, Dr. Carstarphen was named Georgia Superintendent of the Year by the American Federation of State and County Municipal Employees Local 1644 (AFSCME) and the Georgia Federation of Public Service Employees (GFPSE). This award recognizes Dr. Carstarphen for her transformational leadership, the implementation of bold and positive changes, effective labor relations, improved test scores, and effective student engagement.
Additionally, Dr. Carstarphen is the recipient of the 2018 National School Public Relations Association (NSPRA) Communication Technology Award for Superintendents. Also, she was named winner of the 2018 Outstanding Alumna Award by the Newcomb Alumnae Association at Tulane University, where Dr. Carstarphen earned a bachelor of arts in political science and Spanish (1992) and is a current member of the Tulane University President's Council. In addition, Dr. Carstarphen is proud to have been selected for the Leadership Atlanta Class of 2019.
"I am honored by the Board's vote," Dr. Carstarphen said. "The Board gave this Administration a clear mandate to continue the work of the district. I have met and/or exceeded every expectation on my performance evaluation for four consecutive years. While we are not perfect, we are moving in the right direction. Now is the time to finish what we started in turnaround so that the next phase of our work focuses on removing all barriers to a high quality experience across the district. I will continue to do everything in my power to give our students the education they deserve and look forward to working with any and all who share in that mission. I'm grateful for the opportunity to continue to serve the city I've always loved and is now my home."
###
About Atlanta Public Schools
Atlanta Public Schools is one of the largest school districts in the state of Georgia, serving approximately 52,000 students across 88 schools. The district is organized into nine K-12 clusters with 67 traditional schools, 17 charter schools, two citywide single-gender academies and two alternative programs. For more information, visit www.atlantapublicschools.us, follow us on Facebook at https://www.facebook.com/AtlantaPublicSchools/ and on Twitter @apsupdate.