6.21 Atlanta Public Schools Reviews 2018 Tax Digest To Assess Impact To FY2019 Budget At Upcoming Budget Commission Meeting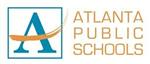 Ian Smith, Executive Director
404-802-2855, office
404-603-6934, cell
Seth Coleman, Media Relations Manager
404-802-2891, office
404-406-5570, cell
seth.coleman@atlanta.k12.ga.us
FOR IMMEDIATE RELEASE June 21, 2018
Atlanta Public Schools Reviews 2018 Tax Digest To Assess Impact To FY2019 Budget At Upcoming Budget Commission Meeting
Administration To Recommend Continued Commitment to Help Homeowners Facing High Property Assessments Through a Rollback
ATLANTA — Atlanta Public Schools (APS) has received the preliminary 2018 tax digest and is reviewing it to assess the changes made by the Board of Tax Assessors and the impact to the District. A preliminary net digest shows a 24.7% increase from last year's frozen values. Local revenue accounts for approximately 73% of the District's General Fund revenue used to operate the school district.
Earlier this spring, the Atlanta Board of Education (ABOE) and school officials were aware of the high property assessments homeowners would receive and committed then to helping homeowners with appropriate tax relief. APS joined its local legislative delegation in securing passage of Senate Bill 485, a homestead exemption bill increasing the exemption from $30,000 to $50,000 resulting in significant property tax reductions to homeowners beginning in the 2019 tax digest. The administration plans to recommend an ongoing commitment to offer homeowners additional tax relief in the form of a reduction in the millage rate.
APS administration will present information and a recommendation to the Budget Commission at its meeting on Friday, June 22 at 2 p.m. at the Center for Learning and Leadership at 130 Trinity Avenue SW. Next steps in the process include holding a number of public hearings in the coming weeks.
The administration will also recommend the Board consider restoring the District's fund balance, bringing it closer to the average fund balance for a District of its size as recommended by rating agencies; restoring previous service level cuts for District and classroom initiatives; planning for future stability; or, a combination of all of the above.
"Even prior to the tax digest being calculated, APS was working legislatively to find ways to offer tax relief to homeowners facing high property assessments," said APS Superintendent Dr. Meria Carstarphen. "If voters approve Senate Bill 485 in November, homeowners will see $75 million in property tax reductions over three years. In addition, it will be my recommendation that we continue to honor our commitment to helping homeowners with tax relief."
The increase in property assessment values corrects a decade of failing to keep up with rising property values in Fulton County, including the 2017 assessments that were frozen at 2016 levels by the Fulton County Board of Commissioners. That frozen digest resulted in a permanent revenue loss to APS of $56 million. Subsequently, cash flow issues resulted in immediate budget cuts last year, including furloughing employees. In a commitment to employees, the District will work to ensure a multi-year plan that will earmark reserves to build up the fund balance for job and pay stability.
While Atlanta has experienced tremendous financial growth as evidenced by the economic growth of the tax allocation districts (TADs), APS does not collect the revenue from that growth even though the District is a significant contributor to these TADs.
"We're seeing a lot of exciting growth in the City of Atlanta, and that means our TADs are working," said ABOE Budget Commission Chair Nancy Meister. "TADs are a great development tool when designed and managed properly. The five TADs in which APS participates are showing roughly $800M in growth. However, the school district does not receive any money from the growth collected in a TAD, under the current structure, which went into effect from 1996-2006." Meister went on to say, "an easy way to understand the implication on APS is by looking at the Atlantic Station TAD. The 2017 numbers reflect a collection of $11M of residential property tax collection. APS received slightly over $150,000."
At its monthly meeting on Monday, June 4, ABOE approved an $818.4 million general fund FY2019 budget for APS, but the budget process is not complete until the tax digest is approved and the millage rate is set. The District's FY2019 budget continues to push more dollars directly to schools and students, including allowing schools access to more than $9 million in textbooks and substitute funds in support of site-based decision-making.
Some key highlights of the FY2019 budget include:
Approximately $256 million toward ensuring a more equitable distribution of funds to schools, with a particular emphasis on providing support to students in poverty.
Over $45 million for investment in the Atlanta Public Schools Turnaround Strategy.
Nearly $21 million toward innovative programs and initiatives in the primary grades (Pre-K through Third), as well as greater autonomy and accountability for principals to ensure all students are reading by the end of third grade.
More than $55 million to continue funding an annual 3% increase of pension obligations.
An investment of an additional $12 million in the district's compensation strategy that includes a step increase and a 1% salary increase for all eligible employees.
A little over $11 million for the district's signature programs (including STEM, International Baccalaureate and College and Career Readiness).

Most of the district's budget is dedicated to staff salaries and benefits (a total of $550.5 million). This includes mandatory costs such as the unfunded pension ($55M and increasing by 3% every year) and TRS, the state's Teacher Retirement System ($66.5 million, an increase of $16 million over last year). Another $118 million goes to supporting district charter schools. Also, APS is largely an organization of instructional staffing costs with approximately 82% of the total FY2019 budget dedicated to salaries, benefits, pensions, and charters.
With the tax digest in hand, APS can now continue the process of finalizing its FY2019 budget. APS' annual budget adoption process is transparent and allows opportunities for community input.
###
About Atlanta Public Schools
Atlanta Public Schools is one of the largest school districts in the state of Georgia, serving approximately 52,000 students across 88 schools. The district is organized into nine K-12 clusters with 67 traditional schools, 17 charter schools, two citywide single-gender academies and two alternative programs. For more information, visit www.atlantapublicschools.us, follow us on Facebook at https://www.facebook.com/AtlantaPublicSchools/ and on Twitter @apsupdate.