7.9 APS Announces Dates for Public Hearings on Budget & Millage Rate Plan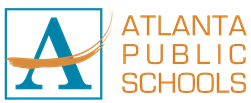 Office of Communications and Public Engagement
130 Trinity Avenue SW | Atlanta, Georgia 30303
Ian Smith, Executive Director
404-802-2855, office
404-603-6934, cell
ian.smith@atlanta.k12.ga.us

Seth Coleman, Media Relations Manager
404-802-2891, office
404-406-5570, cell
seth.coleman@atlanta.k12.ga.us
APS Announces Dates for Public Hearings on Budget, Millage Rate Plan
APS News Tip Sheet for the Week of July 9
Editors/Producers/Reporters: The following is a list of events, programs and/or initiatives occurring in Atlanta Public Schools (APS) this week. Please use it as a guide as you develop your coverage plans. Thank you for your interest in Atlanta Public Schools.
APS Announces Dates for Public Hearings on Budget, Millage Rate Plan That Provides Relief for Homeowners Who Received High Assessments
Atlanta residents will have a chance to provide feedback on the District's budget/millage rate plan during three public hearings over the next two weeks. To honor its commitment to helping homeowners, APS is proposing a millage rollback of 1.0 mill. The hearings are scheduled for Monday, July 16, 11 a.m. and 6 p.m., and Monday, July 23, 6 p.m., all held at the APS Center for Learning and Leadership (CLL), 130 Trinity Avenue, SW.
Annual APS Back-to-School Bash Set for July 28
Once again, APS students will kick of the school year right during the District's annual Back to School Bash, Saturday, July 28 at the Georgia World Congress Center (Hall C), 9 a.m. to 1 p.m. The free event, held exclusively for APS students and their families, features more than 50 exhibitors, fun activities for children, immunizations (pre-registration required), free health screenings, and tons of educational, after-school and community resources. Students must be present to receive a free backpack filled with school supplies (while supplies last) by showing their APS report card.
School Registration Continues
APS students who need to register for school may still do so over the next three weeks. Students will only need to re-register if they have moved, or are entering sixth or ninth grade. Registration takes place at all APS school sites from 9 a.m. to noon, Monday through Thursday. The first day of school for APS students is Wednesday, Aug. 1.
Members of the media are invited to attend all events listed.
###
About Atlanta Public Schools
Atlanta Public Schools is one of the largest school districts in the state of Georgia, serving approximately 52,000 students across 88 schools. The district is organized into nine K-12 clusters with 67 traditional schools, 18 charter schools, two citywide single-gender academies and two alternative programs. For more information, visit www.atlantapublicschools.us, follow us on Facebook at https://www.facebook.com/AtlantaPublicSchools/ and on Twitter @apsupdate.