7.10 APS Hosts Public Hearings on Proposed Millage Rate for FY2019 Budget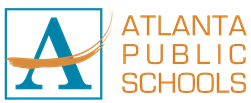 Office of Communications and Public Engagement
130 Trinity Avenue SW | Atlanta, Georgia 30303
Ian Smith, Executive Director
404-802-2855, office
404-603-6934, cell
ian.smith@atlanta.k12.ga.us
Seth Coleman, Media Relations Manager
404-802-2891, office
404-406-5570, cell
seth.coleman@atlanta.k12.ga.us
APS Hosts Public Hearings on Proposed Millage Rate for FY2019 Budget
ATLANTA — As required by Georgia law, the Atlanta Board of Education (ABOE) will host three public hearings to allow citizens an opportunity to express their opinions on the district's proposed tax rates for the FY2019 Budget.
Public hearings will be held at Atlanta Public Schools Center for Learning and Leadership (CLL), located at 130 Trinity Avenue, on the following dates:
Monday, July 16, 11 a.m. and 6 p.m.

Monday, July 23, 6 p.m.
Each year, the board of tax assessors is required to review the assessed value of taxable property in the county, for property tax purposes. When the trend of prices on properties that have recently sold in the county indicates there has been an increase in the fair market value of any specific property, the board of tax assessors is required by law to re‐determine the value of such property and adjust the assessment. This is called a reassessment.
Georgia law requires that a "rollback millage rate" be computed to produce the same total revenue on the current year's digest that last year's millage rate would have produced had no reassessments occurred. Using this required calculation, ABOE has announced its intention to increase the 2018 property taxes it will levy this year by 8.23 percent over the rollback millage rate.
Atlanta Public Schools (APS) passed a levy of 21.740 mills in 2017 using a frozen Fulton County digest and a DeKalb digest wherein residential values were assessed at 80%. The digests provided by Fulton and DeKalb counties for 2018 show increases from both 2017 and 2018 within this same year. They also address years of inaccurate assessments in Fulton County.
This extraordinary jump in the digests would require the District to rollback taxes from 21.740 to 19.163 mills. However, to provide some tax relief for property owners in the District, APS is proposing a rollback of 1.0 mill for this year, from 21.740 to 20.740 mills, which would cut this increase by more than half to 1.577 mills. The proposed tax increase for a home with fair market value of $300,000 is approximately $141.93.
This course of action is proposed by the District to create a budget that is sustainable in the future and begins the process of restoring fund balance to something closer to where a large urban district should be. In order to keep teacher salaries at a competitive level, to make required pension contribution increases, and to provide for the increased cost of teacher health care, the District is proposing a rate which can be maintained and provide stability for the next few years.
###
About Atlanta Public Schools
Atlanta Public Schools is one of the largest school districts in the state of Georgia, serving approximately 52,000 students across 88 schools. The district is organized into nine K-12 clusters with 67 traditional schools, 18 charter schools, two citywide single-gender academies and two alternative programs. For more information, visit www.atlantapublicschools.us, follow us on Facebook at https://www.facebook.com/AtlantaPublicSchools/ and on Twitter @apsupdate.