7.12 AFSCME / GFPSE to Present APS Superintendent With Georgia Superintendent of the Year Award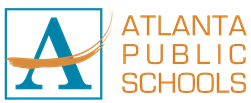 Office of Communications and Public Engagement
130 Trinity Avenue SW | Atlanta, Georgia 30303
Ian Smith, Executive Director
404-802-2855, office
404-603-6934, cell
ian.smith@atlanta.k12.ga.us
Seth Coleman, Media Relations Manager
404-802-2891, office
404-406-5570, cell
seth.coleman@atlanta.k12.ga.us
AFSCME, GFPSE to Present APS Superintendent With Georgia Superintendent of the Year Award Tonight at Ceremony
ATLANTA — The American Federation of State and County Municipal Employees Local 1644 (AFSCME) and the Georgia Federation of Public Service Employees (GFPSE) will present Atlanta Public Schools (APS) Superintendent Dr. Meria J. Carstarphen with the 2018 Georgia Superintendent of the Year Award tonight at a ceremony in her honor.
"Her leadership is bold and inclusive," said Demetric Bishop, Executive Director of GFPSE. "Dr. Carstarphen is the best Superintendent in the state of Georgia and our students and community are blessed to have her," Bishop added.
The honor was originally announced at the May 7 meeting of the Atlanta Board of Education. Speaking during the public comment period at that meeting, Tracey Thornhill, President of AFSCME highlighted the recent improvements in test scores throughout APS and improved employee morale as contributing to their decision to name Dr. Carstarphen as Georgia Superintendent of the Year.
WHO: AFSCME, GFPSE, Dr. Meria Carstarphen and other school officials
WHAT: Presentation of the Georgia Superintendent of the Year Award
WHERE: 20th floor, State Capitol Twin Towers Building, 200 Piedmont Avenue, S.E.
WHEN: Beginning at 5:30 p.m.
NOTES: Please contact Ian Smith or Seth Coleman (contact info above) to request interviews with Dr. Carstarphen. For details related to the ceremony tonight, please contact Merna Rollins, GFPSE Director of Special Programs, at 770-312-2154 or MRollins@GeorgiaFPSE.org.
"I am both humbled and honored to be named Superintendent of the Year by both AFSCME and GFPSE," said Dr. Carstarphen. "This honor speaks to the impact of the work we've been doing across the District over the past four years, and I accept this honor on behalf of everyone in APS who believes in the success of our students."
Dr. Carstarphen credits her family, especially her parents, hometown of Selma, Alabama, and her educational experience for nurturing her passion to lead in the service of children with the mission: with a caring culture of trust and collaboration, every student will be ready for college and career.
A committee of educational experts and community leaders led by AFSCME and GFPSE reviewed school districts throughout the state of Georgia and evaluated best practices. They selected Dr. Carstarphen for her transformational leadership, the implementation of bold and positive changes, effective labor relations, improved test scores, and effective student engagement.
Dr. Carstarphen began her education career as a middle school teacher in her hometown of Selma, Alabama, and has 20 years of education experience serving in diverse, major metropolitan pubic school districts, including Austin, Texas; Saint Paul, Minnesota; and the District of Columbia.
She earned a doctorate in administration, planning and social policy, with a concentration in urban superintendency from the Harvard Graduate School of Education. She earned a bachelor of arts in political science and Spanish from Tulane University and master of education degrees from Auburn University and Harvard University. She has also studied at the University of Seville, Spain, and University of Innsbruck, Austria.
###
About Atlanta Public Schools
Atlanta Public Schools is one of the largest school districts in the state of Georgia, serving approximately 52,000 students across 88 schools. The district is organized into nine K-12 clusters with 67 traditional schools, 18 charter schools, two citywide single-gender academies and two alternative programs. For more information, visit www.atlantapublicschools.us, follow us on Facebook at https://www.facebook.com/AtlantaPublicSchools/ and on Twitter @apsupdate.