7.19 APS Kicks Off 2018 Football Season with Media Day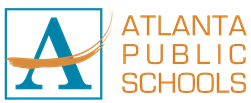 Office of Communications and Public Engagement
130 Trinity Avenue SW | Atlanta, Georgia 30303
Ian Smith, Executive Director
404-802-2855, office
404-603-6934, cell
ian.smith@atlanta.k12.ga.us
Seth Coleman, Media Relations Manager
404-802-2891, office
404-406-5570, cell
seth.coleman@atlanta.k12.ga.us
APS Kicks Off 2018 Football Season with Media Day at the College Football HOF, Monday
ATLANTA — This week the Southeastern Conference (SEC) invaded the College Football Hall of Fame for its annual "SEC Media Days" event. On Monday, Atlanta Public Schools will take over the venue, as players who hope to play in the SEC will talk about their prospects for the 2018 season.
For the first time ever, APS will host its annual Football Media Day at the College Football Hall of Fame (250 Marietta Street, NW), Monday, July 23, at 10 a.m. Head coaches and top players from all 11 high schools with varsity football programs will talk about their team's chances this season.
Last year, APS had one of its most successful seasons districtwide, as six schools advanced to the state playoffs (B.E.S.T. Academy, Carver, Douglass, Maynard Jackson, Mays and South Atlanta), with four advancing to the second round (B.E.S.T. Academy, Carver, Maynard Jackson and Mays). Mays advanced to the Class AAAAAA state quarterfinals for the second consecutive season while Carver advanced to the Class AAAAA state semifinals for the first time in 50 years.
WHO: APS varsity high school football teams kick off the 2018 season.
WHAT: Football Media Day
WHEN: Monday, July 23, 10 a.m.
WHERE: College Football Hall of Fame | 250 Marietta Street, NW
NOTE: Non-media attendees must purchase general admission tickets for entrance into the College Football Hall of Fame: $21.99/Adults; $18.99/Students with ID and seniors (65+); $17.99/Children, 3-12 years old; Free/Military (active or retired), children under 3.
###
About Atlanta Public Schools
Atlanta Public Schools is one of the largest school districts in the state of Georgia, serving approximately 52,000 students across 88 schools. The district is organized into nine K-12 clusters with 67 traditional schools, 18 charter schools, two citywide single-gender academies and two alternative programs. For more information, visit www.atlantapublicschools.us, follow us on Facebook at https://www.facebook.com/AtlantaPublicSchools/ and on Twitter @apsupdate.