7.28 APS Students & Families Ready for New School Year After Thousands Attend Back-to-School Bash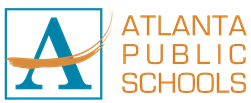 Office of Communications and Public Engagement
130 Trinity Avenue SW | Atlanta, Georgia 30303
Ian Smith, Executive Director
404-802-2855, office
404-603-6934, cell
ian.smith@atlanta.k12.ga.us
Seth Coleman, Media Relations Manager
404-802-2891, office
404-406-5570, cell
seth.coleman@atlanta.k12.ga.us
APS Students and Families Ready for New School Year After Thousands Attend Annual Back-to-School Bash
ATLANTA — For the fourth consecutive year, thousands of Atlanta Public Schools students and their family members kicked off the 2018-2019 school year at the District's Back-to-School Bash, Saturday at the Georgia World Congress Center.
The free event, held exclusively for APS students and their families, featured more than 100 exhibitors (double the total from last year), fun activities for children, tons of gift give-aways, including 50 new bicycles, free backpacks filled with school supplies, free health screenings, live entertainment and tons of educational, after-school and community resources.
Celebrity hosts included WVEE-FM/V-103's Frank Ski, Wanda Smith, Big Tigger, Ramona DeBreaux and Emperor Searcy, along with WAGA-TV/FOX5 reporter/anchors Deidra Dukes, Aungelique Proctor and Portia Bruner.
Sponsors of the free event included CareSource, Newell Brands, the Walton Family Foundation, and Delta.
"I was already pumped about the start of the school year, but after today I'm super pumped! What a wonderful event to get our kids and their families ready for the first day of school on Wednesday, August 1," said APS Superintendent Dr. Meria J. Carstarphen. "Our sponsors and community partners like CareSource, Newell Brands, the Walton Family Foundation and Delta were all outstanding. We couldn't have done this without them and the scores of volunteers who worked to make this event special. What a great day for Atlanta Public Schools, our students and their families."
###
About Atlanta Public Schools
Atlanta Public Schools is one of the largest school districts in the state of Georgia, serving approximately 52,000 students across 88 schools. The district is organized into nine K-12 clusters with 67 traditional schools, 18 charter schools, two citywide single-gender academies and two alternative programs. For more information, visit www.atlantapublicschools.us, follow us on Facebook at https://www.facebook.com/AtlantaPublicSchools/ and on Twitter @apsupdate.