7.30 APS Students Go Back to School, Wednesday, August 1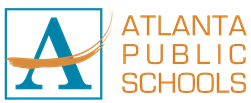 Office of Communications and Public Engagement
130 Trinity Avenue SW | Atlanta, Georgia 30303
Ian Smith, Executive Director
404-802-2855, office
404-603-6934, cell
ian.smith@atlanta.k12.ga.us
Seth Coleman, Media Relations Manager
404-802-2891, office
404-406-5570, cell
seth.coleman@atlanta.k12.ga.us
APS Students Go Back to School, Wednesday, August 1
ATLANTA — Atlanta Public Schools students will start the 2018-2019 school year on Wednesday, August 1.
School Hours
School hours for APS schools remain the same as last year:
Elementary Schools, 8 a.m. to 2:30 p.m.

Middle Schools, 9:05 p.m. to 4:05 p.m.

High Schools, 8:30 a.m. to 3:30 p.m.
The following schools operate on modified schedules:
Brandon Elementary Main – 8:00 a.m. to 2:40 p.m.

Forrest Hill Academy – 9:30 a.m. to 4:16 p.m.

N. Atlanta High – 8:45 a.m. to 3:45 p.m.

Sarah Smith Elementary Main – 8:00 a.m. to 2:30 p.m.

Sutton Sixth Grade Academy – 9:15 a.m. to 4:05 p.m.

Sutton Middle (7-8) – 9:15 a.m. to 4:05 p.m.

Whitefoord Early Learning Academy – 7:45 a.m. to 2:15 p.m.
(Note: APS charter schools operate on a separate school year calendar. Parents should contact their charter school directly for more information.)
Transportation/Bus Routes
Information on bus routes and transportation was sent to students and parents electronically, and is available here on the District's website. Additionally, parents may call the Transportation office at 404-802-5500, from 7 a.m. to 7 p.m.
Media Opportunity
APS Superintendent Dr. Meria J. Carstarphen will begin the day at 6 a.m., at the District's bus depot (1661 Metropolitan Avenue, SW) where she will help serve breakfast refreshments to drivers. Then she will begin a day-long tour of schools, starting with Peyton Forest Elementary (301 Peyton Road, SW), which is celebrating its 50th anniversary with a "circus' theme – complete with clowns and a man-on-stilts performer – to welcome students.
WHO: APS students and school staff.
WHAT: Day One of the 2018-2019 school year in APS.
WHEN: Wednesday, August 1.
WHERE: All APS schools.
###
About Atlanta Public Schools
Atlanta Public Schools is one of the largest school districts in the state of Georgia, serving approximately 52,000 students across 88 schools. The district is organized into nine K-12 clusters with 67 traditional schools, 18 charter schools, two citywide single-gender academies and two alternative programs. For more information, visit www.atlantapublicschools.us, follow us on Facebook at https://www.facebook.com/AtlantaPublicSchools/ and on Twitter @apsupdate.