October 2018 News Releases
10.1 APS Weekly News Tip Sheet for the Week of October 1-5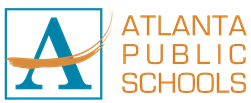 Office of Communications and Public Engagement
130 Trinity Avenue SW | Atlanta, Georgia 30303
Ian Smith, Executive Director
404-802-2855, office
404-603-6934, cell
ian.smith@atlanta.k12.ga.us
Seth Coleman, Media Relations Manager
404-802-2891, office
404-406-5570, cell
seth.coleman@atlanta.k12.ga.us
APS to Celebrate Early Learning, School Readiness During 26th Anniversary of Georgia Pre-K Week (October 1-5)
ATLANTA - Community members, partners, and employees will show their support for quality early learning this week by reading in Atlanta Public Schools' Pre-K classrooms as part of Georgia Pre-K Week, which runs October 1-5.
APS joins GA Voices for Children and over 159 counties in the state to draw attention to Georgia's Pre-K, a lottery-funded hallmark program that was pioneered in Georgia 26 years ago. The award-winning book "Click, Clack, Moo: Cows that Type" by Doreen Cronin has been designated as the feature book to be read to students during the week. APS operates 54 Pre-K classrooms across 36 schools throughout the District. Volunteers have signed up to read each morning to more than 1000 students.
All members of the media are invited to attend. Please contact Seth Coleman at 404-802-2891 or seth.coleman@atlanta.k12.ga.us.
What: Georgia Pre-K Week in Atlanta Public Schools
Who:
Dr. Meria J. Carstarphen, Superintendent, Atlanta Public Schools
Sydney Ahearn, Director
APS Office of Early Learning
Board Members, District Administrators, Volunteers, Exemplary APS Pre-K Students
When: October 1-5 – Guest readers will visit classrooms each morning of the week.
Special Guest Readers:
APS Superintendent Meria J. Carstarphen reads to Hollis Innovation

Academy students

Tuesday, October 2 | 9:00 a.m. | 225 James P Brawley Dr. NW

Georgia Department of Early Care Learning (DECAL) Chief Officer of Information Technology Craig Detweiler and DECAL mascot CALi read to Usher-Collier Elementary students

Friday, October 5 | 8:30 a.m. | 631 Harwell Rd NW
Where: Atlanta Public Schools
###
---
About Atlanta Public Schools
Atlanta Public Schools is one of the largest school districts in the state of Georgia, serving approximately 52,000 students across 88 schools. The district is organized into nine K-12 clusters with 67 traditional schools, 18 charter schools, two citywide single-gender academies and two alternative programs. For more information, visit www.atlantapublicschools.us, follow us on Facebook at https://www.facebook.com/AtlantaPublicSchools/ and on Twitter @apsupdate.