12.16 NCR, Walmart and Atlanta Committee for Progress Partner to Donate Holiday Gifts to Hope-Hill Elementary Students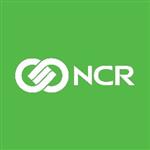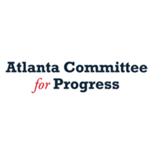 ATLANTA – Dec. 16, 2020 –NCR Corporation (NYSE: NCR), Walmart (NYSE: WMT) and the Atlanta Committee for Progress (ACP), are announcing today a donation of holiday gifts for the students of Hope-Hill Elementary School in Atlanta, Ga.
Hope-Hill Elementary School is a pre-kindergarten through fifth grade traditional public school located in the Old Fourth Ward neighborhood within the Martin Luther King Jr. National Historic Site. Hope-Hill Elementary students and families have been significantly affected by the COVID-19 pandemic and many are facing housing and food insecurity, in addition to distance-learning accessibility challenges. Hope-Hill Elementary is dedicated to the premise that all students can learn given appropriate stimuli within a safe and supportive environment regardless of social, economic, or physical status.
The teachers of Hope-Hill Elementary selected holiday gifts such as winter clothes and toys for students at the school. Walmart then set up an online gift registry on Walmart.com where NCR employees could easily purchase items for the students, along with school supplies for the teachers at the school. Walmart also donated packaging for the gifts, and the NCR Foundation provided matching contributions.
"This holiday program is just one way we show support to help develop and educate the children of our surrounding community, tomorrow's leaders, innovators and achievers," said Mike Hayford, President and CEO, NCR. "We were honored to collaborate with Walmart and ACP to bring it to fruition."
"At Walmart, we take seriously our role as a store of the community, and we're always looking for ways to give back to our friends and neighbors in Atlanta," said David Echegoyen, General Manager, Walmart Membership. "Our partnership with NCR and ACP for the benefit of Hope-Hill Elementary School this holiday season is something we're very proud to be a part of."
"We identified Hope-Hill Elementary as a school in need, and very much appreciate that NCR and Walmart have stepped up to support Hope-Hill Elementary in such a meaningful way at this important time of the year," said Shan Cooper, Executive Director, Atlanta Committee for Progress.
"The children and parents will be delighted, thank you NCR, Walmart and ACP for your initiative to benefit our school and our community," said Susanna Roberts, Parents and Community Liaison, Hope-Hill Elementary School.
In total, more than 300 Hope-Hill Elementary students benefited from the partnership.
"This has been a school year like no other and our children and families are so deserving of extra love and support this season," said Dr. Lisa Herring, Superintendent, Atlanta Public Schools. "NCR's and Walmart's commitment to our students is bringing that much-needed joy to the Hope-Hill community and it's an excellent example of corporate social responsibility. We are deeply grateful for this selfless and meaningful gift that is sure to make a lasting and important impact on our students and school community."
About NCR Corporation
NCR Corporation (NYSE: NCR) is a leading software- and services-led enterprise provider in the financial, retail and hospitality industries. NCR is headquartered in Atlanta, Ga., with 36,000 employees globally. NCR is a trademark of NCR Corporation in the United States and other countries.
Web site: www.ncr.com
Twitter: @NCRCorporation
Facebook: www.facebook.com/ncrcorp
LinkedIn: www.linkedin.com/company/ncr-corporation
YouTube: www.youtube.com/user/ncrcorporation

About Walmart
Walmart Inc. (NYSE: WMT) helps people around the world save money and live better — anytime and anywhere — in retail stores, online, and through their mobile devices. Each week, over 265 million customers and members visit approximately 11,400 stores under 55 banners in 26 countries and eCommerce websites. With fiscal year 2020 revenue of $524 billion, Walmart employs over 2.2 million associates worldwide. Walmart continues to be a leader in sustainability, corporate philanthropy and employment opportunity. Additional information about Walmart can be found by visiting corporate.walmart.com, on Facebook at facebook.com/walmart and on Twitter at twitter.com/walmart.
About Atlanta Committee for Progress
The Atlanta Committee for Progress (ACP), a unique public-private partnership, was founded in 2003 by Mayor Shirley Franklin. The new committee allowed the Mayor to gather input and collaborate with c-suite level business, civic, philanthropic and academic leaders on issues of critical importance to the city.
Today, the ACP includes more than 40 highly-engaged chief executive officers, university presidents and civic leaders who offer expertise in service to Atlanta and its future development under the leadership of Mayor Keisha Bottoms and Chairman Ed Bastian, CEO Delta Air Lines, Inc.
The ACP's tremendous impact as an organization is due to the unique, execution-oriented partnership between the Mayor and leaders from business, non-profit and academic institutions on the most critical issues facing Atlanta. The organization's key focus areas have been public sector fiscal accountability; economic development; infrastructure and transportation; K-12 public education; technology and innovation; and culture/quality of life.
About Atlanta Public Schools
Atlanta Public Schools is one of the largest school districts in the state of Georgia, serving approximately 52,000 students across 87 schools. The District is organized into nine K-12 clusters with 58 traditional schools, 18 charter schools, six partner schools, two citywide single-gender academies and three alternative programs. To learn more about Atlanta Public Schools, follow us on social media – Twitter (@apsupdate), Facebook (Atlanta Public Schools), and Instagram (apsupdate) – or visit us online at www.atlantapublicschools.us.
Media Contacts:

Scott Sykes
NCR
212-589-8428
scott.sykes@ncr.com
Avani Dudhia
Walmart
347-933-3456
Ian Smith
Atlanta Public Schools
404-802-2855