1.19 Atlanta Public Schools Weekly News Tip Sheet (Week of January 18, 2021)
ATLANTA PUBLIC SCHOOLS
Office of Communications and Public Engagement
130 Trinity Avenue SW | Atlanta, Georgia 30303
Ian Smith, Executive Director
404-802-2855, office
404-603-6934, cell
Seth Coleman, Media Relations Manager
404-802-2891, office
404-406-5570, cell
seth.coleman@atlanta.k12.ga.us
FOR IMMEDIATE RELEASE
January 19, 2021
Atlanta Public Schools Weekly News Tip Sheet (January 19 - 23)
Editors/Producers/Reporters: The following is a list of events, programs, accomplishments and/or initiatives occurring in Atlanta Public Schools (APS) this week. Please use it as a guide as you develop your coverage plans.
Members of the media are invited to attend all events on the Weekly APS News Tip Sheet. If you have an interest in these stories, please contact Seth Coleman, Media Relations Manager. Thank you for your interest in Atlanta Public Schools!
APS Employees Participate in Phase 1A COVID-19 Vaccine Distribution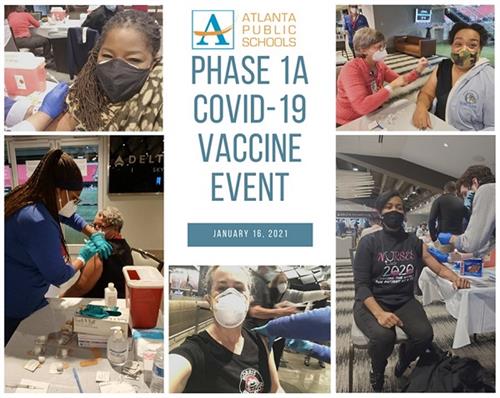 As part of a special partnership between Atlanta Public Schools (APS) and the Fulton County Board of Health, APS began offering employees who are 65 years of age or older, school nurses, and safety and security officers the COVID-19 vaccine last week.
This past Saturday, in a special "Super Saturday" event at Mercedes Benz Stadium, hundreds of APS employees and Fulton County Schools employees in Phase 1A were invited to be vaccinated. Participating in this special vaccination day was voluntary. As space allowed, eligible spouses could also receive the vaccine.
Read more about the event in Talk UP APS: https://talkupaps.wpcomstaging.com/2021/01/19/covid-19-vaccinations-begin-for-eligible-phase-1a-aps-employees/
----------
APS Grad Named Dean of College of Engineering at Georgia Tech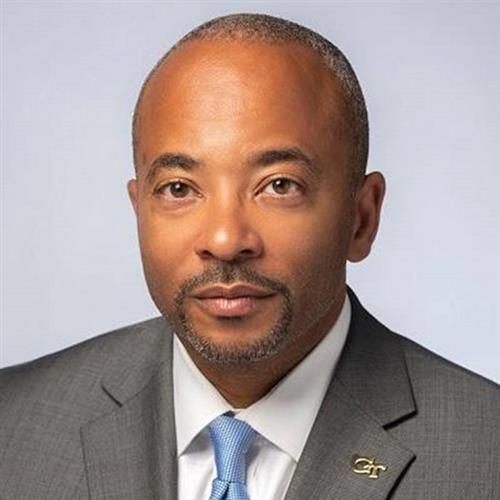 An Astro is now the head of the engineering program at Georgia Tech!
Frederick Douglass High School alumnus Dr. Raheem Beyah has been selected as the new Dean and Southern Company Chair of the College of Engineering at the Georgia Institute of Technology.
Dr. Beyah formerly served as Georgia Tech's vice president for Interdisciplinary Research, executive director of the Online Master of Science in Cybersecurity program, and as the Motorola Foundation Professor in the School of Electrical and Computer Engineering (ECE). Dr. Beyah began his new duties on Jan. 15.
"We are fortunate to have the largest and one of the best engineering programs in the nation, in large part due to the teaching, research, and national leadership of our faculty," said Steven McLaughlin, provost and executive vice president for Academic Affairs at Georgia Tech. "Raheem Beyah is collaborative, visionary, innovative, and committed to people. I look forward to working even more closely with him in his new leadership role in the College of Engineering."
A native Atlantan and Georgia Tech alumnus, Dr. Beyah earned his master's and doctorate degrees in electrical and computer engineering from Georgia Tech in 1999 and 2003, respectively. He received his bachelor of science degree in electrical engineering from North Carolina Agricultural and Technical State University in 1998.
Read more in Talk Up APS.
----------
Pre-K Lottery Applications Open Now Through March 15
Do you know a child who will be 4-years-old on or before Sept. 1, 2021?
If so, consider taking advantage of a great opportunity to ensure kindergarten readiness. Our free, full-day Pre-K program prepares 4-year-olds for kindergarten and provides an early path to college and career.
The Atlanta Public Schools Pre-K Program lottery is now open for the 2021-2022 school year. Applications will be accepted from Jan. 11, 2021, at 9 a.m. through March 15, 2021, at 11:59 p.m.
Seats will be filled through a random electronic lottery drawing on March 26, 2021. Results from the drawing are emailed to applicants after a verification process is complete. Pending official verification, the release of the lottery results could be delayed. Visit EnrollEarlyATL.com to learn more.
----------
Charter School Applications Accepted Now Through March 1, 2021
For parents looking for a spot in an Atlanta Public Schools charter school for the next school year, the charter school application process for the 2021-2022 school year is open now through March 1.
"Last year, we developed and implemented a new more centralized system that allows for more equitable access to school choice options for families and makes the whole process of charter school enrollment in APS more efficient and transparent," said Matt Underwood, executive director of the APS Office of Innovation. "As a result, the District has better data about charter school applications and enrollment patterns."
Families can find information for all APS charter schools and apply to multiple charter schools with just one application. Learn more and apply today at ApplyAPSCharter.org.
###
About Atlanta Public Schools
Atlanta Public Schools is one of the largest school districts in the state of Georgia, serving approximately 51,000 students across 87 schools and five programs. The District is organized into nine K-12 clusters with 64 traditional schools, 19 charter schools, six partner schools, two alternative schools and five alternative programs. To learn more about Atlanta Public Schools, follow us on social media – Twitter (@apsupdate), Facebook (Atlanta Public Schools), and Instagram (apsupdate) – or visit us online at www.atlantapublicschools.us.