MES Parent University
One of the things we're most passionate about at the MES PTA is helping parents to feel better connected and more knowledgeaabe about everything going on at our school. That's why we've brought back our Parent University series of meetings for the 2022-23 school year!

So, whether you're a new MES family or you've been here for a bit but still have questions, this series is the place to get answers! These sessions are intended to be informal but informative, where experienced MES parents and school personnel can share their wisdom with our broader community. Meetings will be scheduled throughout the school year and will focus on different topics as needed by our community.

Have a question that you want to see covered during an upcoming Parent University session? You can submit them via this google form, which will then be used to inform future sessions.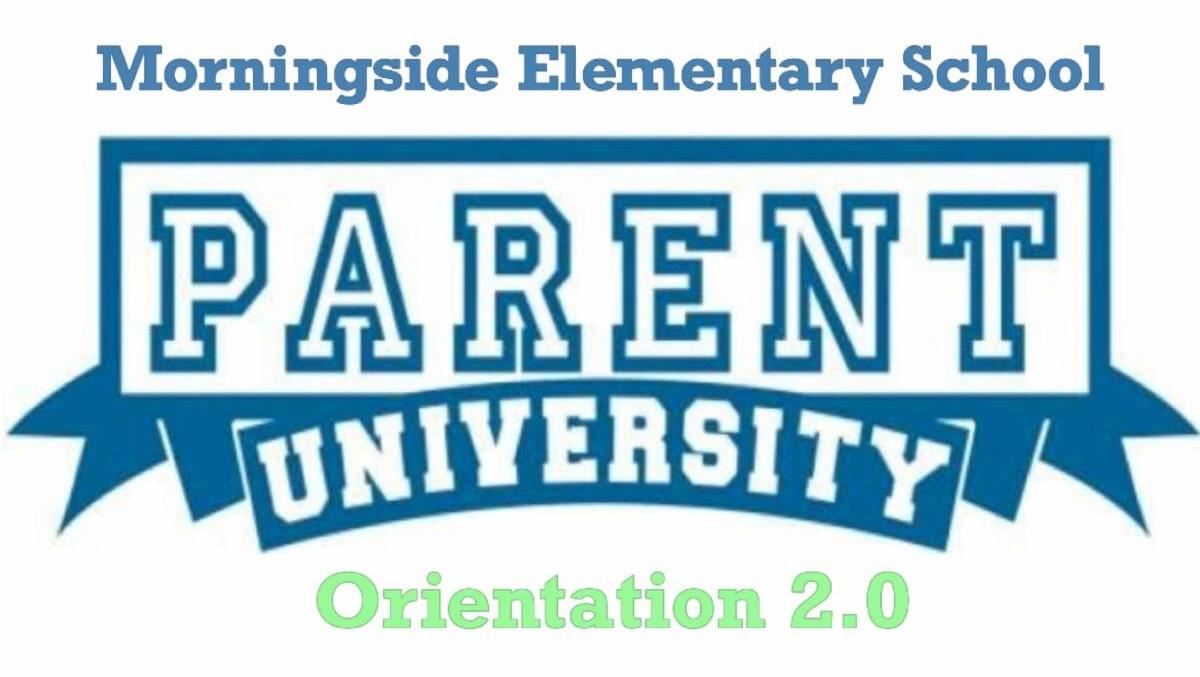 Please join us for the next Parent University session!
Parent University 2022-2023 Session 2: Testing & Assessment
When: November 3rd at 8am

This session shared information about required testing and assessments that are conducted throughout the school year at MES and across the APS district. Topics included GKIDS, ACCESS, MAP, and GMAS.
Past Meeting Materials
Parent University 2022-23 Session 1: Orientation 2.0

This informative sessions covered all of the basics of life at Morningside Elementary, including who's who behind the scenes (PTA? MES Foundation?), what are all these meetings about, how you can get information about the school, and much, much more! The slide deck for this session is linked below.